Focus op de klant met gebundelde krachten
"Laspar Angst+Pfister" is now "Angst+Pfister Advanced Technical Solutions": Another step has been taken towards integrating the research and development centre in Turkey. The state-of-the-art facility in Bursa has become a vital cog for Angst+Pfister with expertise in high-end rubber-metal components and a location conveniently close for the automotive and rail industries. It stands out from the crowd due to its unparalleled value for money, fast-paced development projects and innovative environment as demonstrated by the success story with automotive supplier SEG Automotive.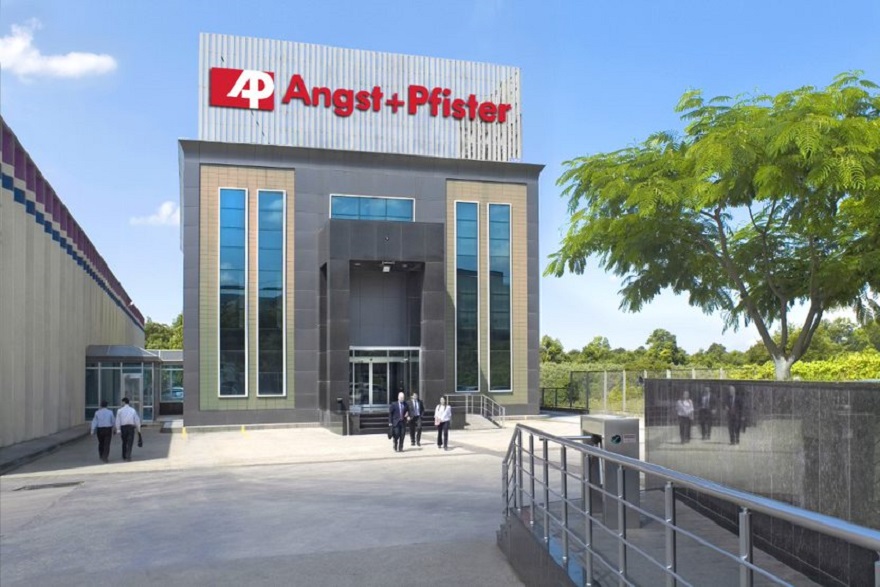 Angst+Pfister Advanced Technical Solutions A.S. in Bursa, Turkey was established under the name Laspar in 1982. The facility came into the ownership of the Angst+Pfister Group in 2013 and since 2016 has operated the group's global research and development centre. Angst+Pfister Advanced Technical Solutions additionally is an important hub for the whole company for rubber-metal components, and for the automotive industry, which has a strong presence in Turkey. Angst+Pfister Advanced Technical Solutions also serves many customers in the rail business. The focus is on high-end products in sealing and antivibration technology.
Custom rubber-metal components
Closeness to the automotive industry in Bursa, excellent production conditions and the highly-specialised, application-focussed research and development engineering team make Turkey an ideal location. As already mentioned, the employees are highly-skilled in the design, development and manufacture of customised, high-performance elastomer parts with rubber and metal components.
This includes:
• inhouse development of application-related and application-oriented compounds (also with fire protection)
• FEM simulation of rubber-metal components, design optimization and new developments
• design, manufacture and simulation of tools and moulds
• surface treatments as corrosion protection
• vulcanization process and corresponding application of adhesion promoter
• refinement and finishing (surface treatment, calibration, deburring and final inspection)
• as well as assembly and logistics.
Throughout, Angst+Pfister Advanced Technical Solutions never loses sight of customer requirements in cost, quality and scheduling.
SEG relies on Angst+Pfister
The seals project for the automotive sup-plier SEG Automotive was a typical project in which Angst+Pfister Advanced Technical Solutions could highlight its expertise. The company is at the forefront of shaping technological advances in efficient and durable starter motors and generators. Its focus is on innovation, development capabilities and meeting the highest of quality requirements. Angst+Pfister was commissioned to reduce the noise level of a generator by means of new seals. Further requirements were to guarantee a long service life and ensure performance at high temperatures. "To do this we introduced alternative rubber compounds; we proposed several different designs and performed finite element analyses – everything was very customer specific,"says Selçuk Hocaoğlu, Vice General Manager / Sales & Marketing at Angst+Pfister Advanced Technical Solutions. Within no time at all prototypes had been produced and tested. Ultimately the product delivered was the optimum product. Since then Angst+Pfister has been the go to partner for seal solutions.


Experience, expertise, infrastructure and alliances
There are currently 300 employees in Bursa working on a site totalling 15,000 square metres for customers such as SEG Automotive. They produce annually around twenty million antivibration components and ninety million sealing components. This highly competent, passionate and youthful team has been operating under Angst+Pfister brand name since November 2017 – a name that stands for almost one hundred years of experience in international markets. "That allows us to cooperate with world-renowned businesses," remarks Selçuk Hocaoğlu. The teams in Turkey not only have a vast amount of knowledge, they are also masters of the equipment required to resolve technical problems or handle ambitious co-designs. Angst+Pfister also forged a strategic alliance in 2017 with TSF of Italy, a global market leader in the compounding sector: To do this, the entire production of rubber compounds was consolidated in Bursa. "This enabled us to modernise our production lines, add to our formulae and once again gain in know-how – including future market expectations.»

Innovative research environment
All engineering and production facilities are under the same roof. Customers profit from exceptionally efficient processes, swift decision-making channels and the interaction of the technical teams. The employees in Bursa are well aware of what really matters to the companies in the automotive and railway industry. Moreover Angst+Pfister Advanced Technical Solutions is an accredited research and development centre in Turkey dedicated to innovative projects recognised by the government – and is frequently partnered by leading businesses in the automotive industry. Consequently, Angst+Pfister Advanced Technical Solutions has been able to invest in additional personnel and technical infrastructure. The engineers are working non-stop on development projects and constantly acquiring new knowledge from which all customers benefit. "These are key factors that allow us to get things right the first time," acknowledges Selçuk Hocaoğlu. That saves a lot of time - for Angst+Pfister and the customer: In-house prototyping allows a delivery time of five to six weeks – following the technical specifications of the customer. The major advantage of the products of Angst+Pfister Advanced Technical Solutions is the value for money in engineering and production. This is supported by flexibility, passion, speed and a proactive approach to all phases of a project. For example, Angst+Pfister Advanced Technical Solutions could be called to work on a product design that reduces weight while maintaining mechanical properties and finely-tuned parameters. In other words: Customer specifications are met with cost and weight reductions without altering the product geometry.
Success through customer focus
The engineers at the headquarters in Zurich or other regional subsidiaries who work on site at customer premises provide the interface. "Intensive collaboration in the development phase is an absolute necessity to design a successful product, » says Selçuk Hocaoğlu.


Learn more about Angst Pfister Advanced Technical Solutions

More information about our solutions for the automotive industry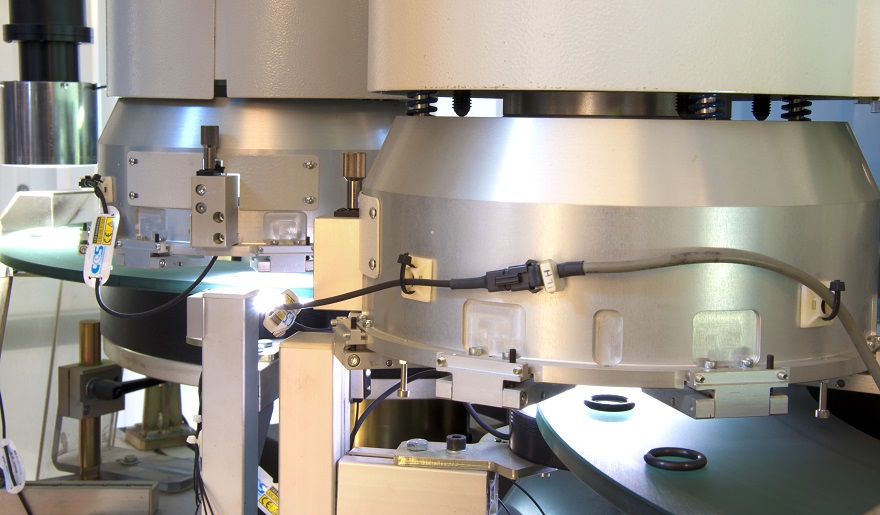 published: 18 aug. 2020 10:33:00 by: Angst+Pfister Group