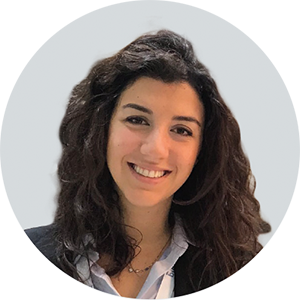 Simona Pantano
Sales and Customer Care, MCM
«I think Multiculturalism is an important concept to learn, to recognize, to manage and to integrate, not only at a human level but also at a business level in order to increase sales, to strengthen the brand image and the company reputation.»
In my position in sales and customer support, I work every day to maintain and consolidate our customer portfolio and strengthen customer loyalty, which, together with new business activities, contributes to the growth of the company. In addition to the management of orders and offers, the assistance I give to the customer concerns clarifications of different kinds, information, complaints and warranty on the products. I carry out support work in the search for new customers and marketing activities, especially for the organization of national and international fairs.

I like that my job is varied: every day I face new challenges. Moreover, from the beginning I have had the opportunity to relate daily with people from all over the world. Here I consider fundamental the concept of multiculturalism, that has always fascinated me and that has accompanied my studies. Every customer is different, every person is different and the culture and the environment around us influence the relationships we establish: I think it is an important concept to learn, to recognize, to manage, to enhance and to integrate, not only at a human level but also at a business level in order to increase sales, to strengthen the brand image and the company reputation.

Joining an international group such as Angst+Pfister has certainly expanded our business opportunities and allows us to deal daily with a highly structured company. I very much appreciate the attention that the company gives to the individual employee, enhancing the work and developing the motivation making everyone feel part of a consolidated group, open to dialogue and to critical confrontation. Last year during the critical phase of Covid in Italy we all felt the Angst+Pfister family close! It was very much appreciated!