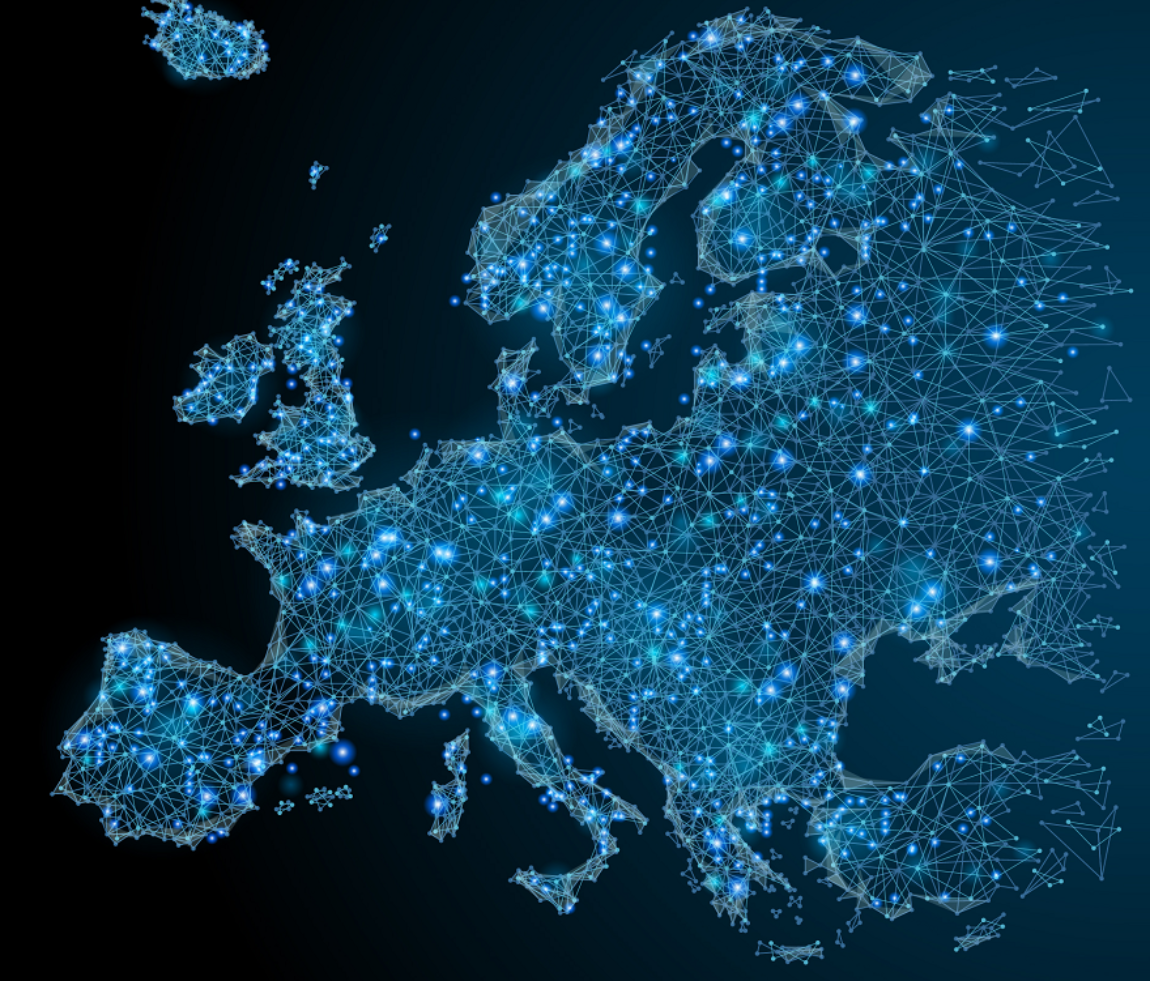 Whether it's bringing home entertainment to the masses, enabling remote work, on-line medical services, digital security or power to communities, it's likely that Plumettaz, the Swiss-based cable-laying specialist, will have played a part. As one of the leaders in its sector, the company builds underground network infrastructures utilising ground-breaking technology that continues to push the boundaries.
Connecting people with the world
Plumettaz is based in Bex, Switzerland. The company found its first niche in the hills of the country, taking the strain out of winemakers who had historically struggled to work the slopes of the region. Plumettaz designed custom ploughs that did not need to be pulled manually but were operated by means of overhanging capstan winches, which were also easy to transport and install. Since that time, the company has elevated its status to leader in its field by going underground. Until 1987, cable laying was generally achieved by pulling, but Plumettaz changed the landscape with its patented jetting systems that have the capacity to push cables through pipes using air or water propulsion – known as the jetting method.
Innovative, robust and powerful
The company's 130 employees have continued to develop several layers of technology offering greater reliability in installation and lower technical intervention – optimising customers' potential and allowing them to achieve more than they ever thought possible. Today, the jetting method has advanced to become IntelliSerie-based smart technology. Thanks to its embedded sensors and control systems, it monitors, records and supervises the performance of installations.
Early in 2020, the new Optijet-E150 jetting machine will be released on the market – together with its associated digital services. During the development phase, Plumettaz was looking for an experienced partner who could collaboratively support the design and supply of critical parts for the Optijet – to ensure perfect integration of the elements not manufactured by its own factory. Engineers from Angst+Pfister in Versoix, Switzerland, working together with their long-standing customer, reviewed the initial prototype and worked-out enhancements from specification to production, delivery and costs. Angst+Pfister supplied Plumettaz with the technical expertise to carry out the optimizations.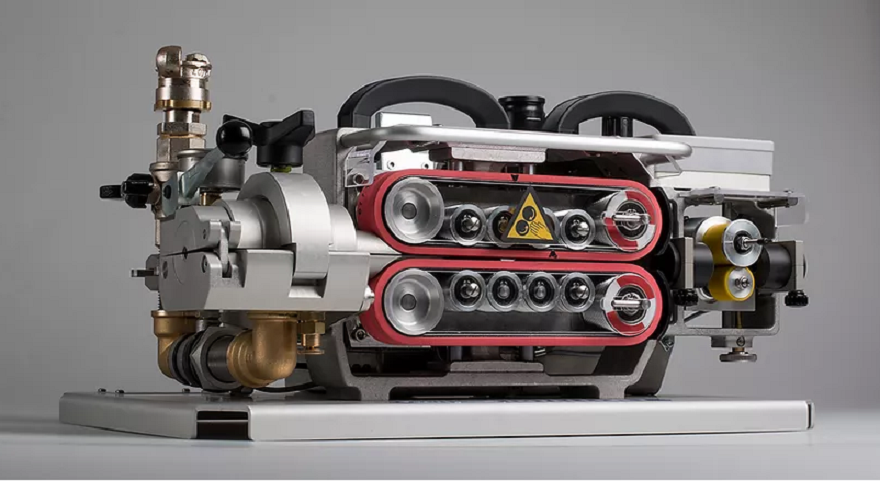 The red drive belts push the cables into the tubes. The new coating allows an optimal cable grip.
Smart teams for smart solutions
Based on Plumettaz's specifications and requirements, the Angst+Pfister team calculated and defined component parameters for the Optijet. The drive belt, which pushes the cable into the duct, required a new coating. "It had to guarantee optimum cable grip – without causing damage to the cable, and in addition, the cable clamping system has to accommodate for various cable diameter," explains Mélanie Delonca, Product Application Engineer at Angst+Pfister in Versoix. Ultimately, the focus was not only on the drive belts, but also design services and the technical development of twenty different aspects such as vibration, fluid, sealing and plastics technologies for pullies or belts as well as the global logistics.

"We were very excited about this project as several departments had to team-up to drive the project forward and coordinate very diverse skills," says Philippe Oetiker, Sales Application Engineer at Angst+Pfister in Versoix. All the results were as required – and, as usual, produced under time pressure. "In order to be on track and successful, each member had to play their part. Thanks to cross-border teamwork, we succeeded in creating Open Innovation solutions and helped Plumettaz to introduce their new Optijet machine to the market."
Find out more about APSOseal® Sealing Solutions.
Find out more about APSOvib® Antivibration Technology.
Find out more about or Engineering capabilities.
«We worked on twenty critical components for a new generation of devices.»

Mélanie Delonca, Project Application Engineer, Angst+Pfister Switzerland
«If required, we coordinate expertise in antivibration, fluid, sealing and plastics technology in a single project and take care of global logistics.»

Philippe Oetiker, Sales Application Engineer, Angst+Pfister Switzerland
Find out more about APSOplast® Engineering Plastics.
Find out more about APSOfluid® Fluid Handling Technology.
Find out more about APSOdrive® Drive Technology.
Find out more about Angst+Pfister Logistics.
published: 13 Eki 2020 17:04:00 by: Angst+Pfister Group