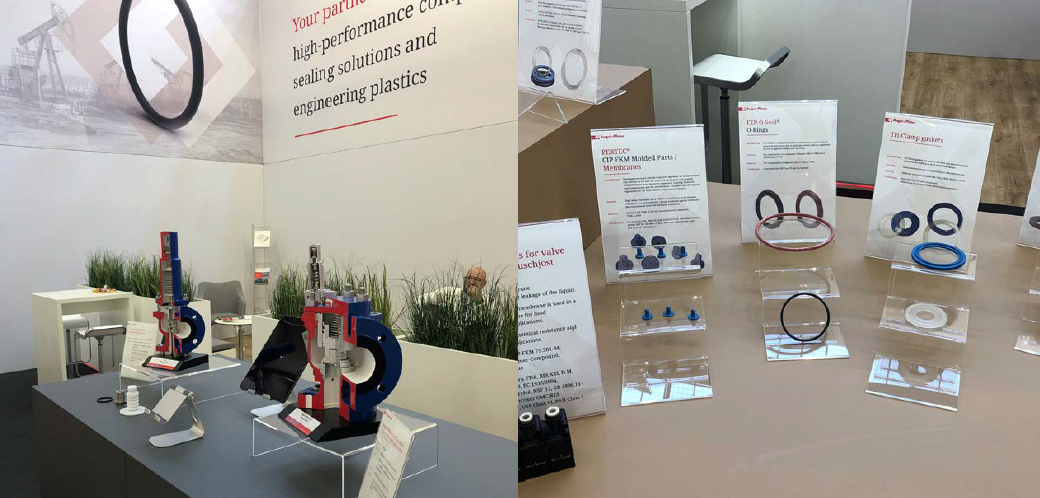 In 2022 after a two-year break from Corona, ACHEMA, the world's leading trade fair for the process industry, was held again for the first time live on site from August 22-26 in Frankfurt am Main. This was received with great anticipation on all sides, as personal networking and exchange can ultimately never be completely replaced by digital alternatives.

Around 70,000 participants from 127 nations visited the show and over 2,200 exhibitors from more than 50 countries presented the latest equipment and innovative processes for the chemical, pharmaceutical and food industries. Everything revolved around the focus topics "Digital Lab" - the smart lab of tomorrow, "Modular and Connected Production" - with the trend to design production lines in the chemical and pharmaceutical industry with the greatest possible flexibility and to fully network them, and "Product and Process Security" - which is becoming increasingly important for many companies in times of Industry 4.0 and networked production and in view of the high threat level from cyberattacks.

Angst+Pfister participated with a selection of high-performance components and materials that are successfully used in various applications in the process industry – be it for the chemical, pharmaceutical, oil & gas and, of course, food sectors. In particular, sealing solutions in the form of O-rings, molded parts and engineering plastics, with elastomer solutions based on Angst+Pfister's own compounds from the PERTEC family (FKM CIP, ST, NP, UP FKM, UP VMQ). The new sealing solution for the food sector made of EPDM was also presented.

In addition, at the Angst+Pfister booth OL Seals presented its O-ring range, and Angst+Pfister Sensors and Power demonstrated its range of sensor solutions using, among other solutions, the practical example of a load sensor that measures and reports variations in fill quantities in vessels or containers.

Another highlight was certainly the Angst+Pfister LIVE presentation on the trend-setting current topic at all "Sealing solutions for hydrogen applications", which was very well received. Please find the recording here.

For Angst+Pfister, the participation was a great success overall. We were extremely pleased to see so many familiar and new faces live again and would like to thank you once again for the good, inspiring discussions.
published: 23 jan. 2023 07:55:00 by: Event News