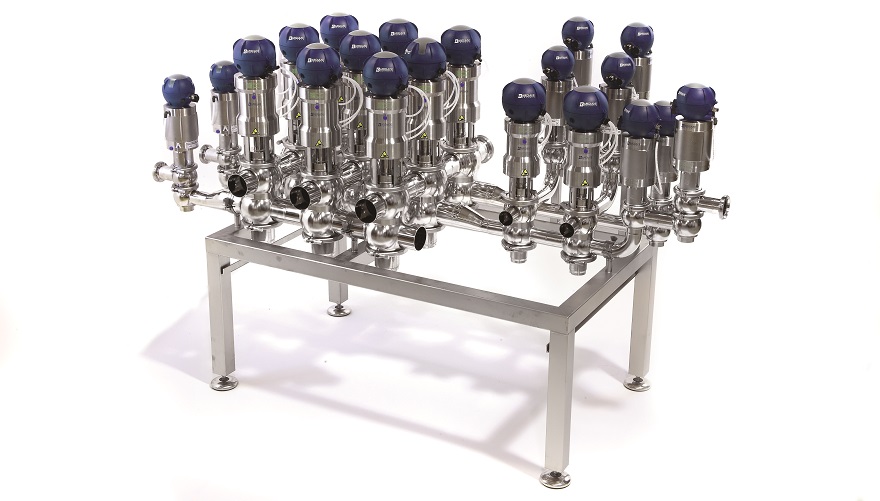 Bardiani Valvole uses the O-rings of Angst+Pfister.
"Business in Italy is very people orientated," says Mauro Delù of Angst+Pfister Italy. As a Sales & Application Engineer, he and Head of Sales & Marketing, Alessandro Rugiero, put a lot of effort into building solid, trusting relationships with the customers. For some years now this has included the family firm of Bardiani Valvole in Fornovo di Taro – not far from Parma – a company that is in a good position of growing and evolving.
Keeping pace with global ambitions
Bardiani and its almost one hundred employees have been supplying customers with valves since 1981 – primarily customers in the food industry, as well as beverage, pharma and others. The focus is on the service: timely delivery and ongoing product improvement in close collaboration with the customer. And this is what has made Bardiani Valvole successful, but also means they need suppliers who can keep pace: "If you are enjoying global growth, you are well advised to work with business "partners who are also globally active," declares Alessandro Rugiero. "Thanks to our technical expertise we are in a position to meet very challenging market requirements." And this is what Bardiani Valvole faces.
Angst+Pfister has supplied the Italian manufacturer of valves with O-rings for a long time. Over five years ago Bardiani contacted Mauro Delù and Alessandro Rugiero. A few of their customers had been asking about products that complied with various standards. Bardiani recognised a market trend and commissioned Angst+Pfister's engineers to develop a new rubber compound. The challenge: The compound had to fulfil three standards simultaneously. These included the American Food and Drug Administration (FDA) certification and the European Union EN-1935/2004 standard. And on top of that the requirements of the hygiene label 3A for the milk processing and food industry.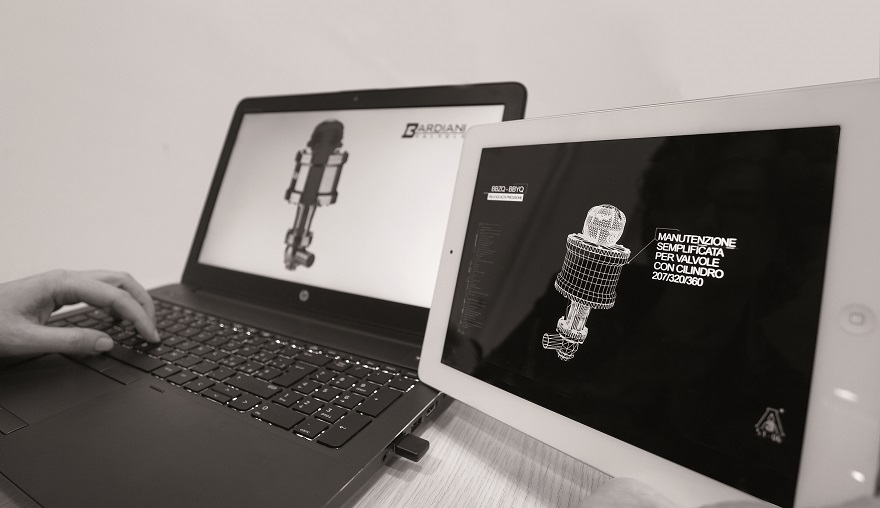 Fewer products
Ensuring one component meets three standards is no easy task. In the past different materials had been necessary to implement this. Working together with the engineers at the Zurich headquarters of Angst+Pfister, they arrived at the optimum compound in little under a year. The outcome was fluororubber (FKM) O-rings. "At the same time we managed to reduce the number of current products for Bardiani, as we now had one part that fulfilled all requirements," continues Alessandro Rugiero. His partner R&D Director at Bardiani Valvole, Stefano Pesci, agrees: "That impressed us and made us more efficient than before. That's why we use O-rings sourced from Angst+Pfister."
Fast delivery from stock
The successful collaboration with the O-rings won Angst+Pfister a further contract shortly after. This time the requirement was for polytetrafluorethylene (PFTE) components that also comply with the same food standards. They will mainly be used as guiding elements in the valves and because they are in contact with food need to produce as little abrasion as possible.
"Key to this project was being able to reduce the delivery time from several weeks to ten days," says Mauro Delù. That's why the components are now held in stock at Angst+Pfister's warehouse. Bardiani produces a lot of customised products for its customers which is not easy for a supplier. The quantities are almost unpredictable - and fast delivery a serious challenge. Gianfranco Lommi, Purchase Manager of Bardiani Valvole is appreciative of the importance of this: "We are delighted that Angst+Pfister's solution has also improved our customer service."
«Our experience and expertise means we are now developing sealing components that conform to a number of food industry standards.»

Mauro Delù, Sales Application Engineer at Angst+Pfister Italy
More information about our sealing solutions
published: 2020年7月14日 11:35 by: Angst+Pfister Group