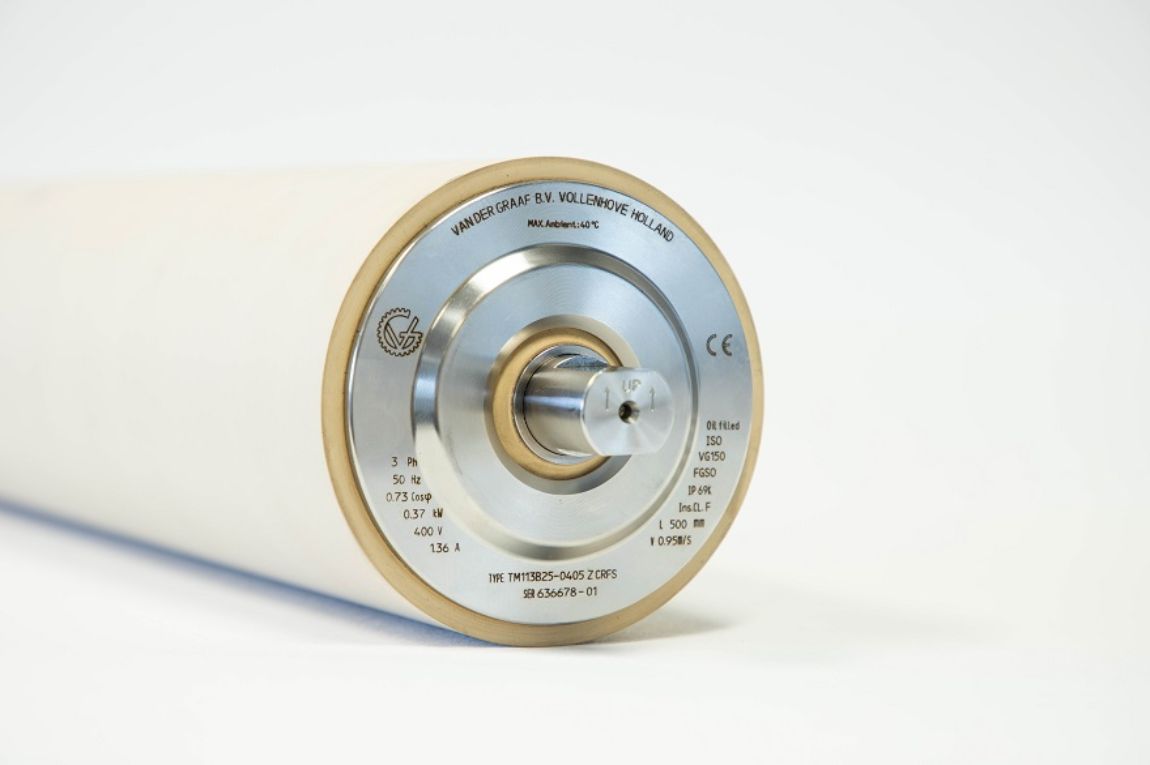 Home sweet home is the scent of a crispy roast chicken coming out of the oven, then the world is as it should be. Anyone who spoils their family or friends in this way no doubt relies on the proper quality and hygiene of this hearty treat. In order to foster this trust, engineers are constantly developing hygienic designs in food technology – from individual materials and components to complete industrial facilities. Angst+Pfister's sealing specialists contribute to this process.
With the highest level of expertise behind them
In 2019, Angst+Pfister joined the European Hygienic Engineering and Design Group (EHEDG) – a non-governmental organisation dedicated to optimising hygienic design in food technology. Since the 80s, it has been in dialogue with suppliers in the fight against bacterial contamination and issued the strictest requirements. They comply with all regulations from the European Union and the United States' Food and Drug Administration (FDA). "EHEDG membership grants us access to the most qualified specialists in hygiene design" says Jan Boomsma, Product Application Engineer at Angst+Pfister Netherlands.

When it comes to materials, rubber compounds or individual components, Angst+Pfister already commands a high level of hygiene expertise. "Thanks to EHEDG we are now expanding this hygiene expertise to include entire machines in operation, that is, integrated solutions that meet certain industry standards", explains Jan Boomsma. Angst+Pfister combines this with specific client needs like chemical resistance for the cleaning or longevity of components – based on their own know-how. "EHEDG is an exclusive competence network that opens up entirely new possibilities for us and our clients." Together with the Dutch firm Van der Graaf, the first project has been successfully launched.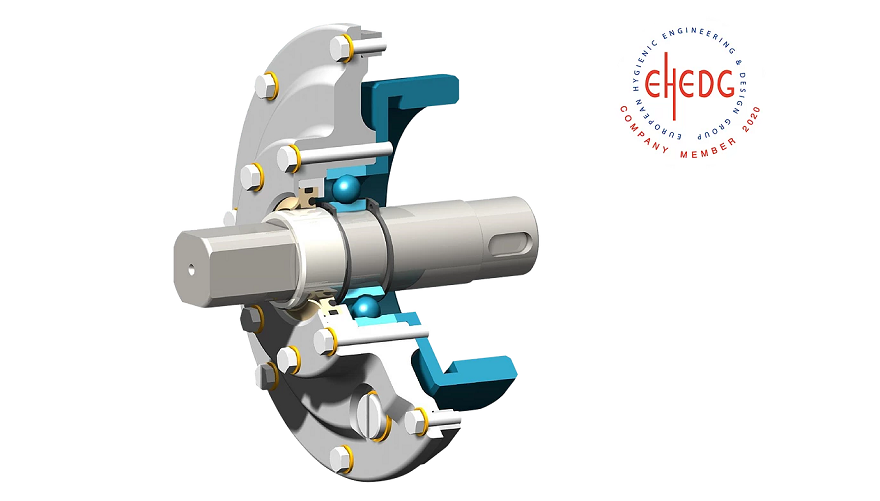 One design: inner and outer seal (sand-coloured)
«We combine EHEDG's hygiene expertise with ours on components and materials. This opens up completely new possibilities.»

Jan Boomsma, Product Application Engineer, Angst+Pfister Netherlands
Drum motors for the food industry
Van der Graaf's customers manufacture belt conveyors. These in turn are used in agriculture, dispatch centres or for baggage transport at airports, and in the bulk goods, automotive and food industries. Whether fish or poultry, when it comes to hygiene design there are no compromises. Van der Graaf manufactures drum motors for such belt conveyors and occupies a leading position in the market because of it; they are suitable for continuous use under the toughest conditions. Drum motors have no external components – everything is enclosed in the drum: The motor and gearbox operate in an oil bath that ensures lubrication and cooling.

Van der Graaf required a seal for its drum motors, which are used, for example, to power digital poultry sorting systems. The seal sits between the shaft and the motor (see picture). Internally it seals against engine oil, and on the outside it should withstand hot water under high pressure during cleaning. In addition, the outer seal must be incorporated into the metal cover so evenly that bacteria have no chance. "Our design prevailed over several competitors", Jan Boomsma notes. The price also played a role in this.
Cost-effective engineering with an eye for the bigger picture
Initially, the project only focused on the external seal against water and dirt – Van der Graaf planned to use an AS type standard seal on the inside. "Thanks to the idea of integrating the inner seal into the whole design and replacing the existing metal spring with a high-tech O-ring made of a polytetrafluoroethylene (PTFE) mixture, we became very attractively priced", Jan Boomsma reports. Because it reduces assembly and maintenance costs. This motivated Van der Graaf to keep working with Angst+Pfister. The teams were all the more delighted when their final design was approved by EHEDG. Tests were also carried out by the expert organisation Dekra – with good results. Angst+Pfister's solution achieved IP69K protection class. The protection class generally indicates how well a casing protects against solid objects and liquids. IP69K means: Neither dust nor hot water can penetrate under high pressure.


Final challenge: Use in the factory
The protection class IP69K by itself does not mean that the solution covers all customer needs. Because of this, Van der Graaf ordered a pre-production series to test in a factory. No small undertaking, as Jan Boomsma recalls: "These companies depend on their production running smoothly. Even if promising innovations hit the market, they have little interest in experimenting, as long as their equipment runs smoothly." It is not easy to receive substantive and relevant feedback when one is testing the customers of the customer's overseas clients. The test phase accordingly took some time. "If things go badly, the feedback is immediate – if things go well, it just takes some time to be sure." The tests have now shown this, and the first series of seals has been delivered.

Angst+Pfister is looking forward to providing more innovative contributions in hygiene design for food technology in the future. Now that's a hearty promise.
More information about APSOseal® Sealing Solutions.
More information about EHEDG.
published: 16 Eki 2020 15:26:00 by: Angst+Pfister Group