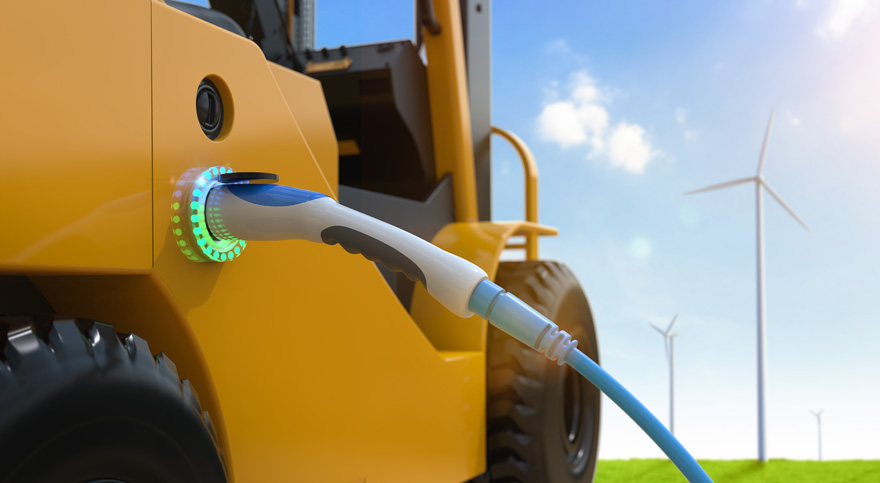 Construction equipment is loud and dirty. Higher and higher limits are being set on exhaust and noise emissions in inner cities and environmental zones. The same is true for agricultural equipment, although its direct impact on the surrounding environment is not as acute. Where diesel engines are still puttering around today, electric motors will soon be responsible for driving, steering, and lifting loads.
Power levels should reach those of diesel equivalents, with the energy coming from sufficiently large batteries. Construction sites set up for this will house a power supply for temporary systems like electric diggers and mixers, alongside fixed equipment like electrically operated building cranes. The reason is obvious. Every piece of equipment should be able to work for the whole eighthour workday without generating noise or emissions.
Thanks to the automotive industry's timeline for phasing out fossil fuels and the highly advanced electric drives and charging systems the industry has developed as a result, fully or partially electric operations are becoming more and more significant in industrial applications. The huge teams in the R&D departments of car companies are what allow them to make such leaps. Small and medium- sized enterprises, on the other hand, face major challenges. Using a standard product would mean having a solution to hand faster, but also giving up some control over the specifications.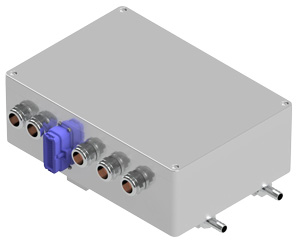 Fluid-cooled modular inverter platform
Angst+Pfister has teamed up with Mankel Engineering to design a new inverter concept based on passive sub-module components for small and medium-sized enterprises. The MOD.INV helps good ideas grow and gives customers the flexibility they need while allowing them to retain control over their own R&D as their "core expertise".
Save time and money, for example with a kit made of effective standard power electronics components like scalable semiconductor modules from market leaders. Not to mention the solutions already included and a production depth that can be adjusted as needed. The new platform, already successfully used to test electric motors from German automobile manufacturers, also supports smaller projects whose production run would make them uneconomical.
Developing a highly compact inverter for powers ranging from 75 kW to 150 kW for the industrial standard of 500 volts becomes a much faster affair. The newly designed driver board uses the latest IC technology to enable activation and control of both Si IGBTs and the new wide bandgap products like silicon carbide (SiC FET). An adapted software GUI (graphical user interface) is offered along with the electronic hardware, for example as an interface for operation and parametrization.
Please contact us for more information about this modular inverter development environment.
«The new platform, already successfully used to test electric motors from German automobile manufacturers, also supports smaller projects whose production run would make them uneconomical.»

Harald Thomas, Product Manager, Angst+Pfister Sensors and Power
More information about our Electric motors with less exhaust gases
published: 2022年3月13日 4:26 by: Angst+Pfister Magazin2022