Angst Pfister Advanced Technical Solutions is a subsidiary of the Angst+Pfister Group and is proud to be manufacturing components for a variety of industries for over 30 years. Our mission is to be a leading antivibration and sealing solutions provider, co-design and production partner in particular for the automotive industry. With our consistent production processes and focus on quality, Angst Pfister Advanced Technical Solutions is a prominent supplier to leading OEM and tier 1 automotive companies.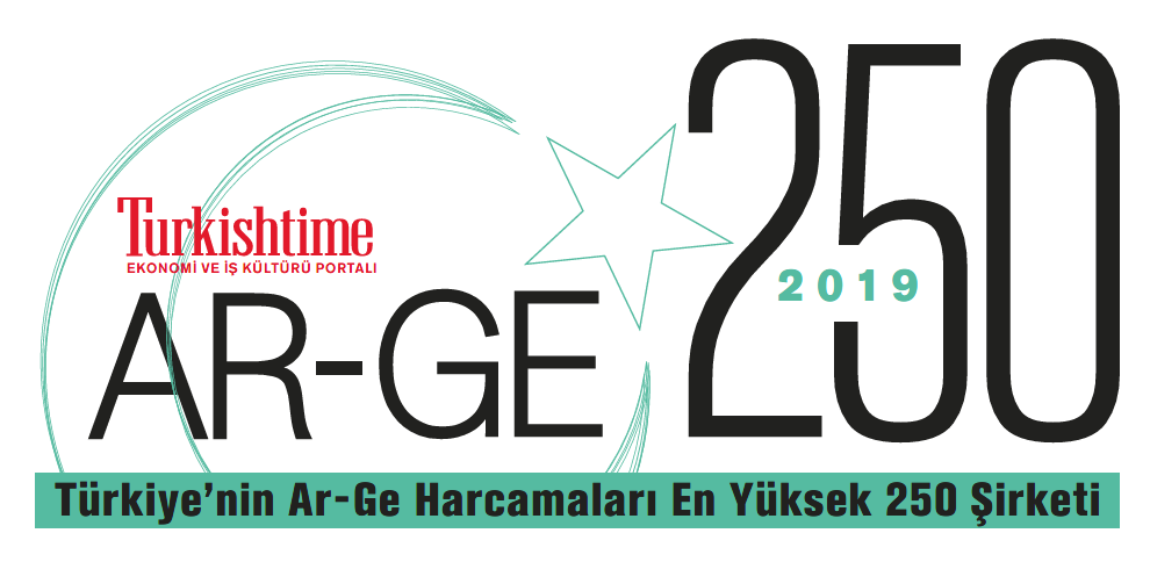 Our engineering and manufacturing capabilities
At Angst Pfister Advanced Technical Solutions more than 40 R&D engineers support our customers in designing custom-made products perfectly suited for applications in all branches of industry. The close proximity of our engineering and production lines allows us to significantly shorten the development process and the time-to-market.
In our 15'000m2 production centre, and with the help of our strategic alliance with the world leader in performance compounds – located right next door in Bursa – we cover the entire process chain, from creating our own elastomeric mixtures, metal forming tools and molds, to conducting all special treatments and tests needed to secure our high-quality standards.

Product design and development
Our R&D engineers design and offer solutions to develop seamless, effective, reliable and durable new products for national and international markets. We use advanced technologies such as Computer Aided Designs (CAD), Finite Element Analyses (FEA), Mold Flow Analyses, Virtual Design Engineering, as well as measurements and function checks that are carried out with precision on purpose built testing banks.
Learn more about our engineering capabilities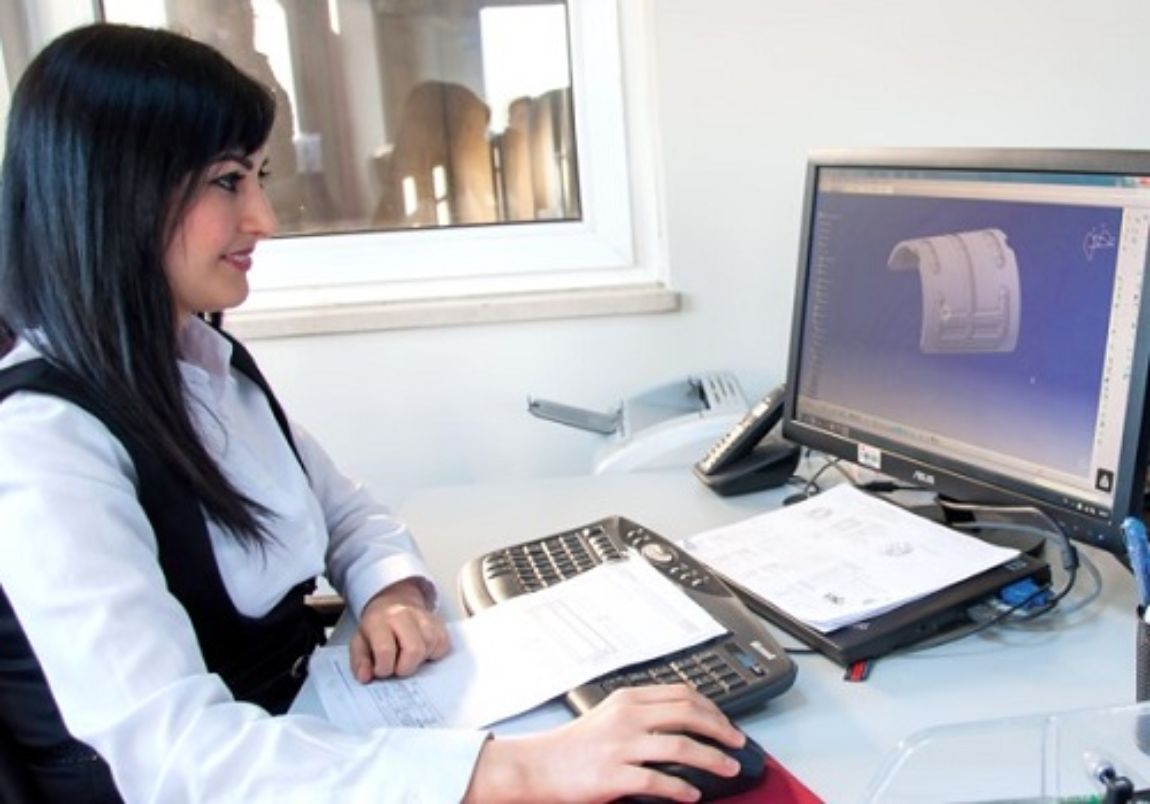 Material development
Our deep knowledge and a diversity of more than 300 rubber recipes lets us create new products faster and more flexible. We develop and produce both standard materials such as NR, BR, SBR, ACM, AEM, EPDM, NBR and HNBR, as well as state-of-the-art high-performance compounds, such as bio-resistant elastomers, silicones (VMQ) and fluorated elastomers (FKM). With newest testing facilities for analyzing the behavior of elastomeric and antivibration parts, we can ensure optimal performance of the selected material. By constantly adding new recipes, we are always on track with the newest market developments, for instance in the area of electric vehicles, where low density and low hysteresis properties are required.
Learn more about our compounding capabilities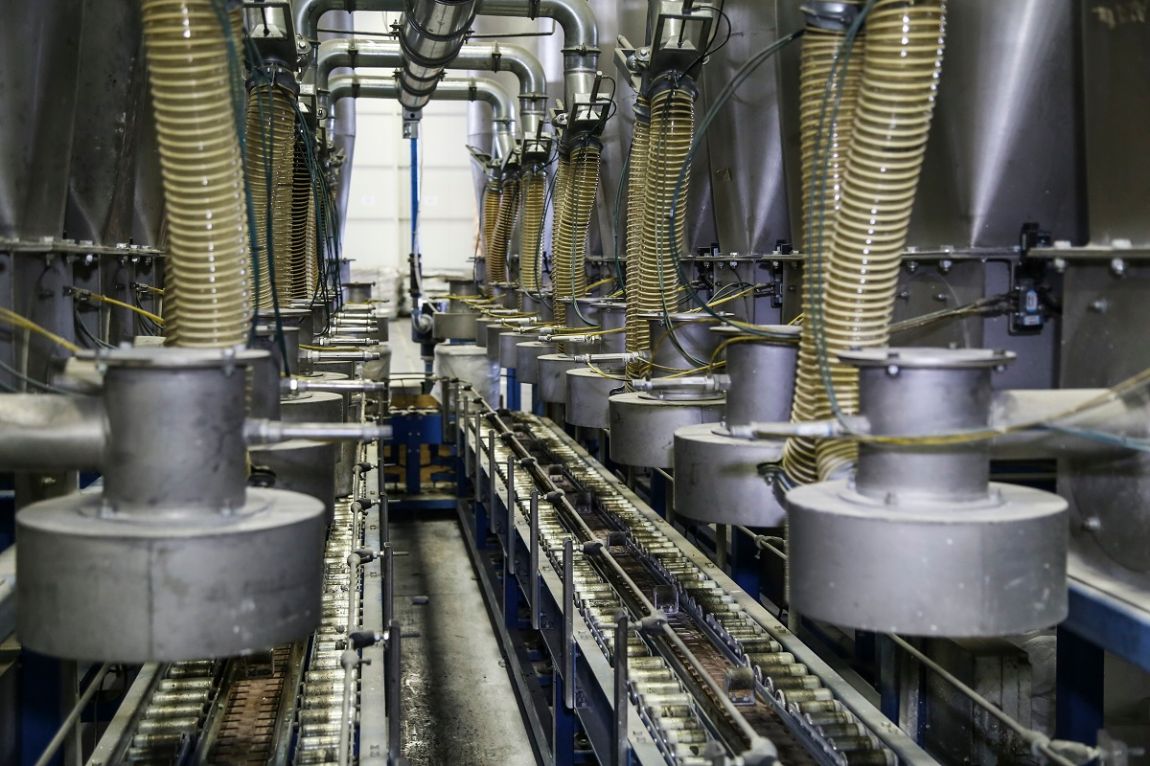 Measurement and testing
With state-of-the-art test devices within our laboratory the exact behavior of products can be measured against static and dynamic loads during and after manufacturing. Each component we produce receives a 100% visual inspection through laser measuring devices. Fully automatic pneumatic machines separate components that are not within the specified tolerances.
Learn more about our testing capabilities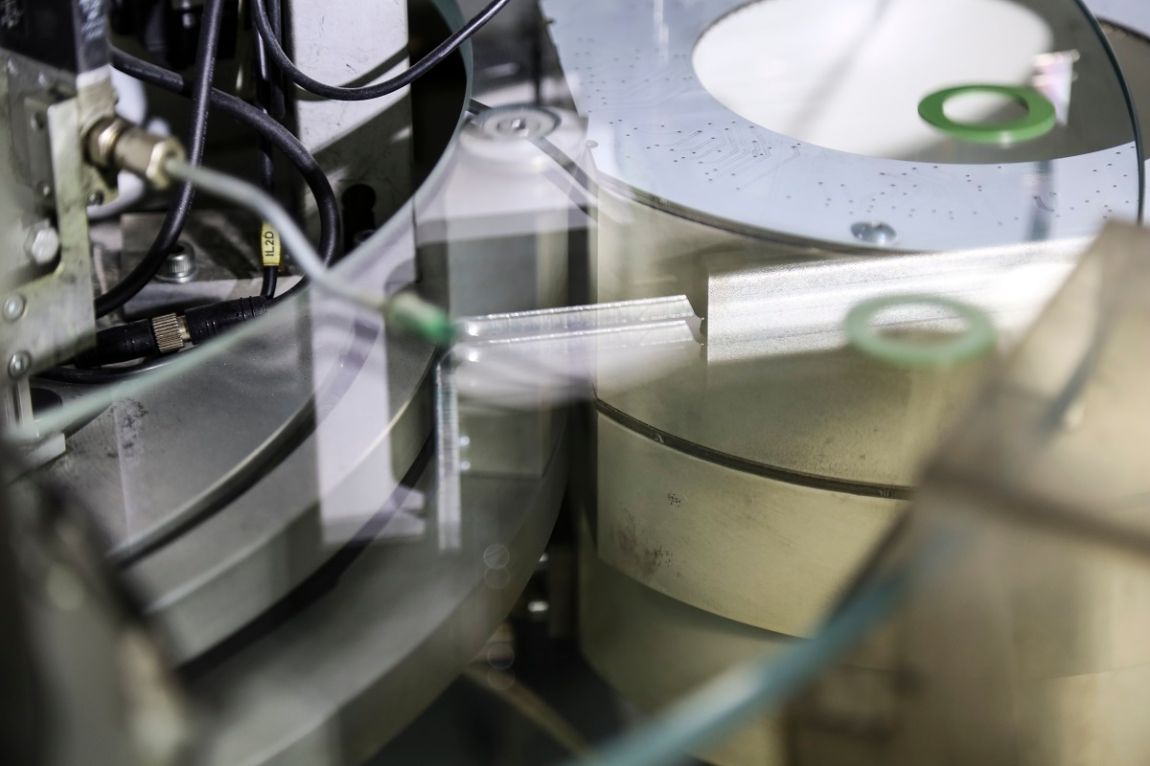 Tool design and manufacturing
All design and machining of the metal-forming and rubber vulcanization molds required during manufacturing is integrated into our production processes. High-end Siemens NX software, CNC machining and electro-erosion cutting, as well as molding benches are used during these steps.
Learn more about our production capabilities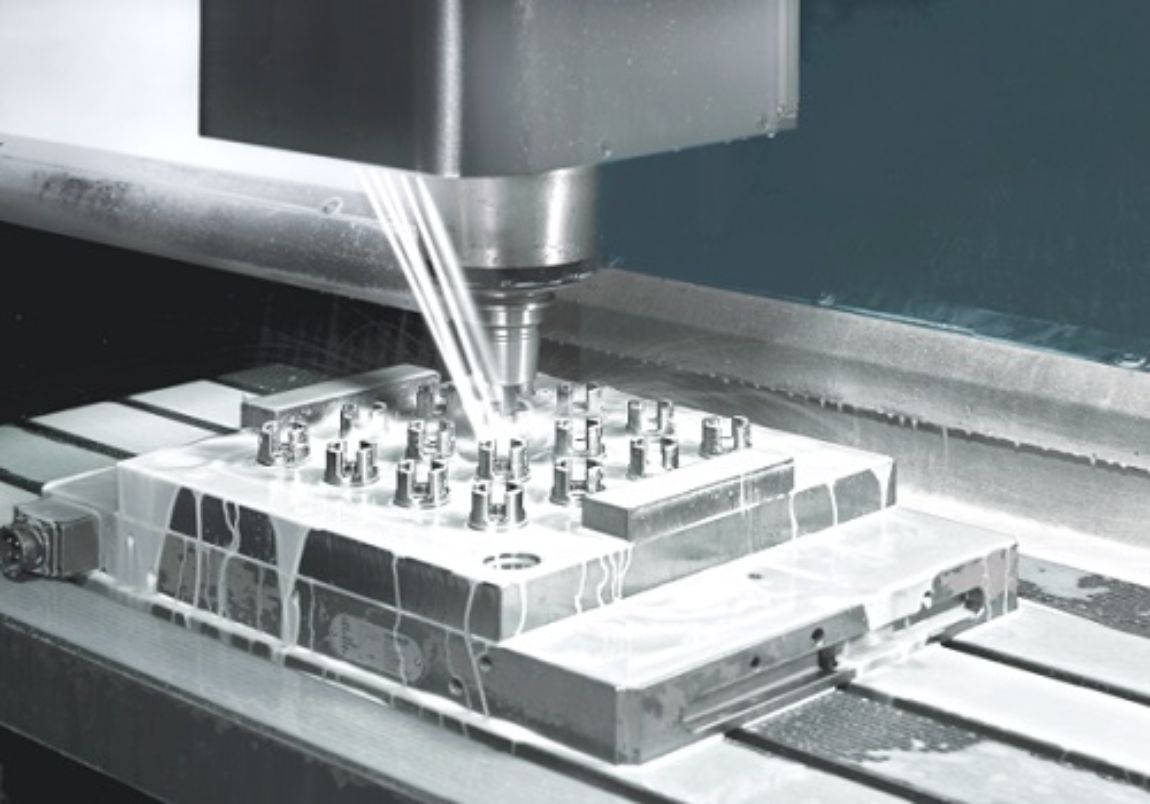 Metal surface preparation
To increase the rubber bonding performance or to provide a desired corrosion resistance, we can apply processes to the metal parts such as a first cleaning, sand-blasting, degreasing, zinc-phosphating and chromating. Additionally, bonding applications are carried out by use of spraying, automatic robot spraying or tumble spraying.
Learn more about our coating capabilities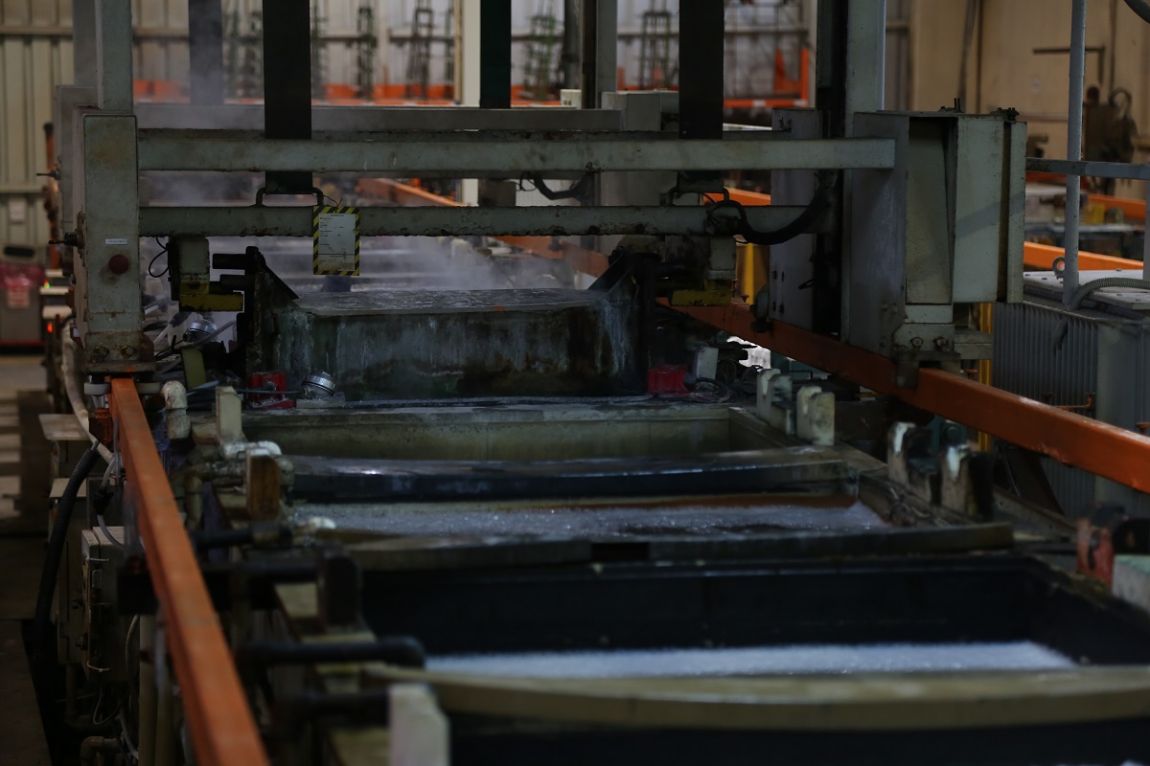 Vulcanization
The rubber compounds are molded in high-speed injection presses, while larger parts or small-series production runs are produced using compression or transfer-molding technologies. For a perfect injection molding process we have state-of-the-art cold-runner technology. A special process of calibration can be applied to the pre-finished metal parts, which allows the components' lifetime to be extended by up to three times its regular rate. Using automated parts removing systems, the machines are more efficient and can work in continuous shifts.
Learn more about our production capabilities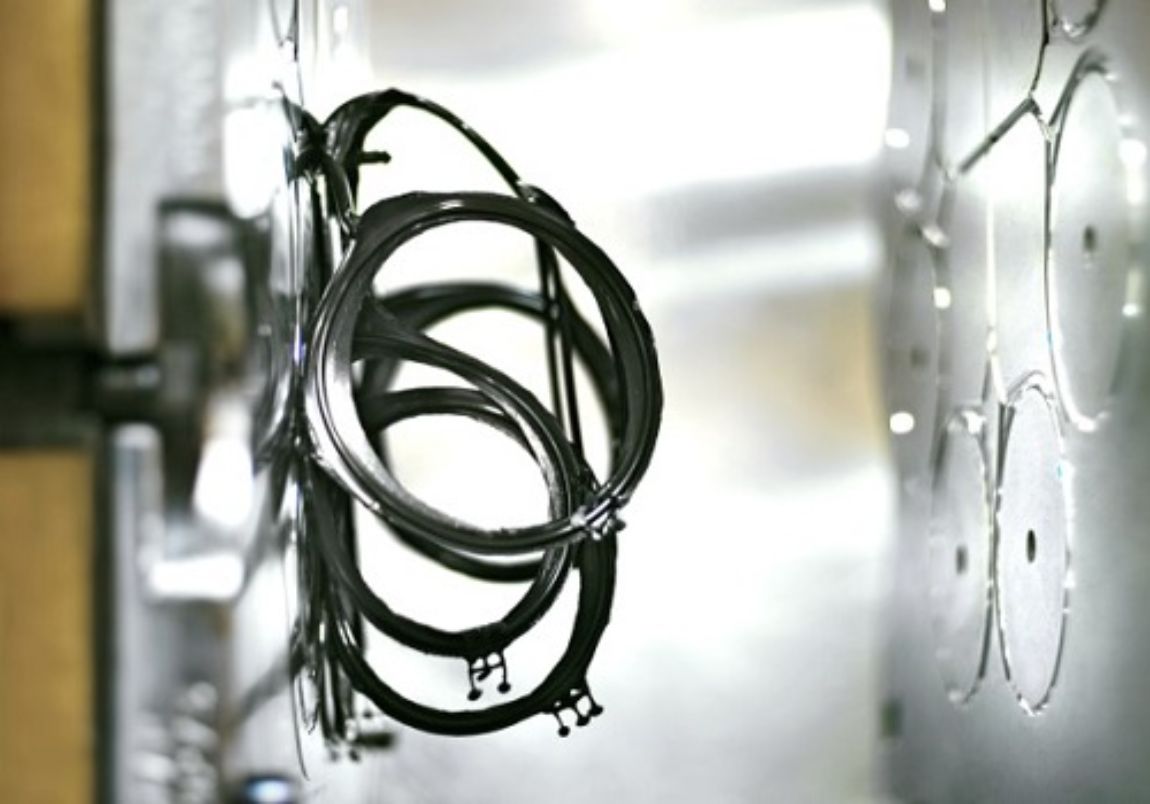 About us
Established in 1982, Angst Pfister Advanced Technical Solutions is the subsidiary of Angst+Pfister Group that engineers and manufactures antivibration parts, rubber-metal components and sealing elements. From compounding through finishing - Angst Pfister Advanced Technical Solution maintains the highest quality control during the entire production process.

Angst Pfister Advanced Technical Solutions is actively serving many industry segments, but in particular automotive, railway, marine, agriculture, construction machinery, white goods and combi boiler manufacturers. We are specialized in providing design and joint-development in accordance with the needs of our customers. Our highly experienced and dynamic staff understands the industries specifications, quality and technology standards.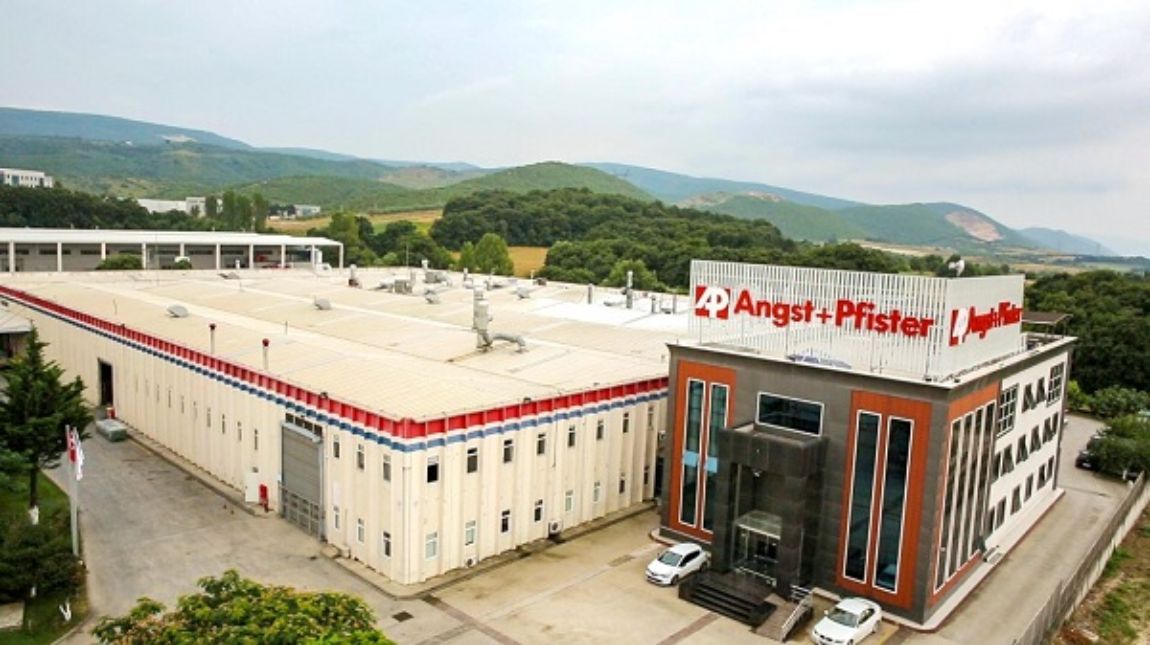 Our mission
For our clients we provide a sustainable competitive advantage through innovative technical solutions and constantly producing the components to exact specifications. We meet the needs of our customers in various industries, particularly the automotive industry, with Antivibration and Sealing solutions that enhance the end-user experience.
Our employees adopt the philosophy of perpetual improvement, dynamically working with satisfaction to the highest standards of quality.
We consider our suppliers as long-term business partners and use all our resources in the most efficient way. Throughout our supply chain we are sensitive to codes of conduct and ethics, the environment and nature, even beyond the legal requirements.
We are a reliable and honest corporation.
Our vision
The vision of Angst Pfister Advanced Technical Solutions is to be recognized in the global market place as a leading producer, design partner and solution provider of both antivibration and sealing components. Our customers across industries and especially in automotive see us as their preferred supplier as we provide them a global competitive advantage.
We are an international corporation that our employees are proud to be a part of. Remaining respectful of our natural environment and contributing to the satisfaction of our customers' end users.
Our quality certifications
Angst Pfister Advanced Technical Solutions ensures consistent, high-quality technical components, production, innovative engineering and integrated supply chain management. Among many others, we are certified according to ISO 9001:2015 and IATF 16959 for our Quality Management, specifically in the automotive industry, and according to ISO 14001:2015 for our Environmental Management.
All our quality certifications we can offer are available in our download area!
As a leading manufacturer of rubber and rubber-metal parts for the Automotive Industry and other industrial sectors worldwide, we are always searching for reliable partners that will challenge future markets together with us. Competitiveness and highly innovative approaches are key factors we look for when establishing long-term partnerships.

Our supplier expectations:
• High quality standards
• Determined price policy
• Customer-oriented approach
Our purchasing program of our manufacturing materials include:
• Tubes / Bushes
• Steel
• Formed parts
• Lathed / Machined parts
• Aluminum Casting parts
• Forgings
• Plastic Parts
• Connectors / Fasteners
• Cold-formed parts

If you meet the primary requirements mentioned above and are interested in becoming our supplier, please contact us here!
Information Society Services
Jobs
Ready to join our Angst+Pfister family? We are excited to hear from you!