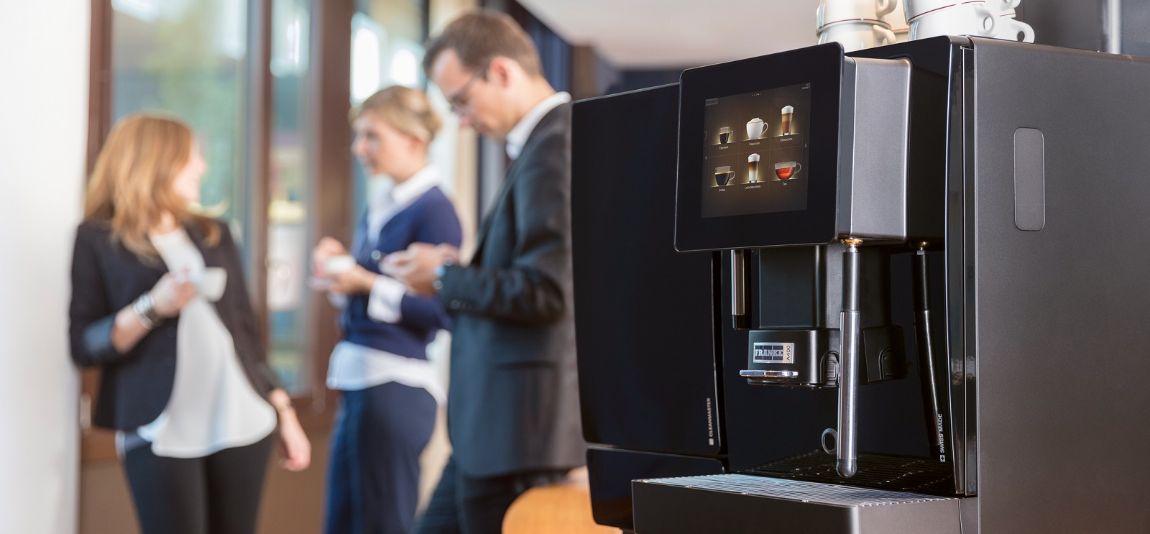 «The stud and catch are highly versatile – be it for pumps, engines, fans or electronic components in kitchen machines or laboratory equipment.»

Jennifer Scherhag, Product Application Engineer, Antivibration Technology, Angst+Pfister Group
"During a visit to Franke, a prototype of the coffee machine A400 was opened to investigate its noises and vibrations," says Jennifer Scherhag, Product Application Engineer at Angst+Pfister. Franke Kaffeemaschinen AG had fitted the latest generation of the A400 with a special fluid pump, which runs at a speed of 3000 min-1. This is the equivalent of 50 Hertz. The noises produced exceeded the desired noise level.


Bringing know-how on-site
"Antivibration technology is a complicated subject. Many people are reluctant to get involved," explains Jennifer Scherhag. Angst+Pfister has positioned itself as an effective engineering partner with far more to offer than the implementation of production drawings. "We also look at all the so-called details in small devices." Franke's A400 is making professional full automatic machine technology available to everyone: convenience shops, retail, offices, the hotel trade, bookshops and bakers – in other words, premium enjoyment also for small businesses everywhere. Franke's approach is: "It's about more than coffee – it's about the moment." And loud vibrations ought not to spoil it.
The fluid pump was transferring vibrations to a plate, even though it was attached to it with rubber corners. This plate, in turn, was also connected to the machine base and transferring vibrations through to the housing. This was creating the unwanted noises. A look inside the open machine revealed to Jennifer Scherhag: The plate would have to be uncoupled. Usually rubber vibration dampers are the solution. "However, the pump is relatively small and weighs just about 650 grams. Very small, soft antivibration elements were required. But there was no such thing around." Jennifer Scherhag took out her pocket calculator and worked out the required stiffness to meet the noise specifications, and suggested to the Franke technicians that they jointly develop new rubber vibration dampers.

Overcoming barriers
There were several new challenges to be faced in developing the vibration dampers. The machine housing had already been engineered – as had its tools. The spatial conditions allowed a vibration damper height of just about ten millimetres. "For the softness of the vibration dampers that we were aiming at, more height, of course, would have made sense," said Jennifer Scherhag. The housing already included M4 screw threads. This was where a very soft, but equally small vibration damper with extra large thread was needed. The standard products in this size have smaller M2 or M3 threads. Further requirements: It had to be easy for Franke to install the vibration dampers - during servicing as well. And, of course, the market launch was fast approaching.
Three small vibration dampers with about the calculated stiffness were found in Angst+Pfister's logistics warehouse – but they were all too long and the thread too small. However, they could be used for the first vibration tests. One of the vibration dampers seemed far more promising than the others – with the optimum stiffness. The noise values fell under the desired level. The next step was to tackle the 15 millimetre construction height and M3 thread – with a new design. Jennifer Scherhag used a measuring device to determine the critical force displacement curve and then reduced the size of the design to ten millimetres.
Meanwhile, Angst+Pfister Turkey was taking care of the rubber formulation – it had to have the same stiffness as the standard vibration damper under test. "This rubber vibration damper still had two threads to fix it to the plate and also the machine housing," says Jennifer Scherhag. Hence, the next problem to arise was assembly: Because the vibration dampers were so soft, they twisted as they were screwed in, which meant the rubber would be damaged.

Finding new approaches
"During a brainstorming session, we had a good idea," says Jennifer Scherhag still pleased. "I was always a fan of the snap-on connection – a simple principle with multiple applications." So she reworked the design and replaced the thread on one side with a stud and catch. By these means, the plate could be fixed by hand without any threading motion. This pleased Franke Kaffeemaschinen AG. However, time was running out. It seemed too risky to Franke to invest in a tool without further tests being carried out; discontinuation of the project threatened.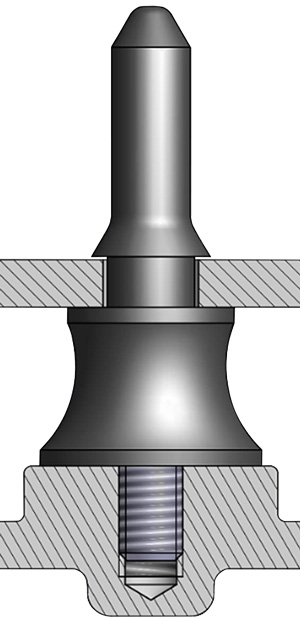 Achieving the goal with design expertise: Thanks to an overall height of just 10 millimeters, an oversized thread (bottom) and a snap fit (top), the very soft rubber buffer eliminates loud noises.


Jennifer Scherhag's thoughts turned to 3D laser sintering. With this process Angst+Pfister could manufacture a prototype from laser sintered rubber within seven days. Manufacture took place at Angst+Pfister in Turkey. Thanks to the prototype, the snap mechanism could be tested – and it worked. The A400 is now delivered with it and ensures many special moments for the consumers. The new-style rubber vibration dampers mean that Franke now has a twenty to thirty second shorter assembly time and far easier logistics – without screws, nuts or washers or the corresponding tools.

Knowledge sharing
Jennifer Scherhag would like to make her vibration damper innovation available to other customers: "The stud and catch are highly versatile – be it for pumps, engines, fans or electronic components in kitchen machines or laboratory equipment." They simplify logistics, speed up assembly and reduce costs.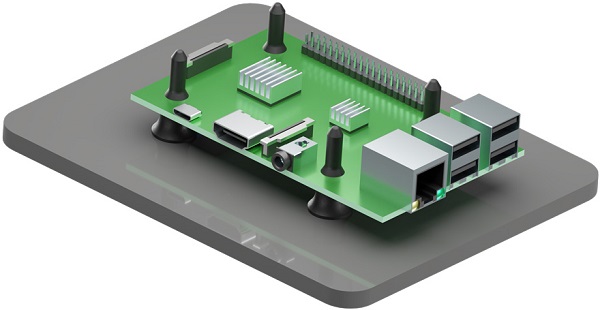 Four rubber buffers decouple the plate (green) from the machine housing.
More information about our antivibration solutions

Learn more about our solutions for the coffee industry
Back to the Magazine Stories 2021
published: Feb 11, 2021, 4:27:00 PM by: Angst+Pfister Group