Pewatron becomes Angst+Pfister Sensors and Power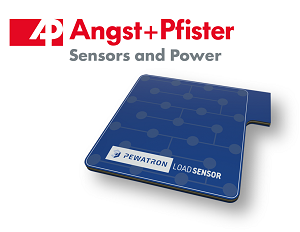 Pewatron AG and its sister company Pewatron Deutschland GmbH are serving industrial and medical customers around the world with advanced sensors, power supplies, power electronics and drive solutions. Both companies are 100 % owned by the Angst+Pfister Group since many years. This successful cooperation is to be further highlighted and even extended for the future by implementing the new brand Angst+Pfister Sensors and Power.
Pewatron is serving most of the same customers as the group. At the same time the market trend to integrate electronic functions directly into the customer´s application is getting more and more important. By introducing ´Angst+Pfister Sensors and Power´ we want to demonstrate our commitment to further extend and invest into our sensors and power business as a cornerstone of Angst+Pfister´s growth strategy.
In addition, the new brand will reflect the close cooperation between the Angst+Pfister developers team and the Pewatron product engineering team in the evolution of sensing solutions based on the joint know-how in both, elastomer based materials and sensorics. Sensing materials are finally becoming a reality - you can look forward to it!
Learn more about Angst+Pfister Sensors and Power!
To the Angst+Pfister Sensors and Powers webshop!
published: Mar 1, 2021, 4:26:00 PM by: Angst+Pfister Group