The Angst+Pfister magazine 2021 is here!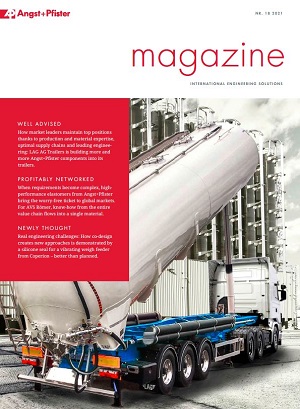 Turning the page with confidence
Even this past year 2020 produced its own exciting engineering stories – working closely with you, our customers and partners. Our "Sm@rt Engineering" is to name but one aspect. This has generated access to a vast accumulation of knowledge, as our Chief Technical Officer Erich Schmid reports in the editorial.
By leafing through our digital magazine you can also read about the technical and logistics challenges that spur us on to make our customers more competitive than ever, how we operate in a global network working with market leaders to get to the top, and lastly how a group of students relaunched our interest in space once again!
Click here for the online magazine!
Click here to download the magazine as a PDF!
published: Feb 24, 2021, 3:45:00 PM by: Angst+Pfister Group