The Automotive Industry – now on our interactive Industry App!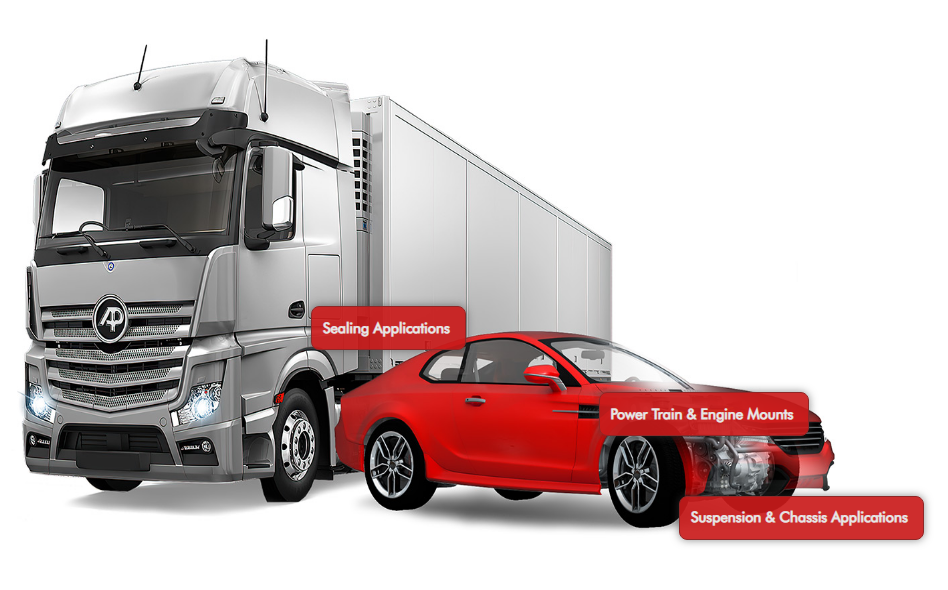 Have a look at our brand-new automotive segment within our Industry App and learn more about our product solutions for various application challenges.
Angst+Pfister creates pioneering concepts for passenger cars, electric cars, commercial cars and innovative solutions for trucks and other heavy-load vehicles. Collaborating closely with the automotive industry, we produce around twenty million antivibration components and 100 million sealing components every year. And thanks to our efficient prototyping, own test laboratories, flexible high-quality production and highly competent on-site engineers, we can also give you a competitive advance.
So discover our antivibration mounts for power trains and engines, as well as suspension and chassis applications, and of course our tailor-made sealing solutions in an interactive way. All the featured products are ideally suited to the application at hand and can be directly inquired. Dive into the 3D automotive world now!
published: Jun 2, 2021, 11:23:00 AM by: Angst+Pfister Group