The best solution for the customer is the best solution for us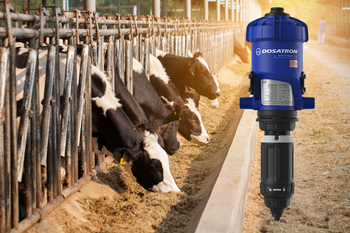 Angst+Pfister has convinced Dosatron, the pioneer of dosing pumps, with a combination of off-the-shelf and special products: Angst+Pfister engineers have used O-rings from the HITEC® series as well as special seals that meet all mechanical and chemical requirements. Ultimately, a seal had to be created that would have to withstand aggressive chemicals for its entire service life.
But this was not the only challenge: the solution developed by our experts also had to comply with the strict legal requirements and regulations that apply to materials that come into contact with food.
The result of the cooperation with Dosatron is the innovative dosing pump "Dosatron D25+" – one of the first pumps that simultaneously meets all regulatory requirements of the United States and the European Union.

Through innovation and the pursuit of providing the best possible solution for the customer, our experienced engineers have been able to create the important added value for our customer. Today Angst+Pfister already manufactures several components for Dosatron dosing pumps. A win-win situation and a partnership that pays off.
If you like to learn more about our work with Dosatron, take a look at our online magazine.
published: Sep 10, 2020, 2:39:00 PM by: Angst+Pfister Group