The Bayern BHKW name has stood for top quality since 1921. This long-established company aims to gain a competitive advantage with its combined heat and power units. Angst+Pfister is doing its bit by providing cleverly designed and welded ASSIWELL® fluid handling technology.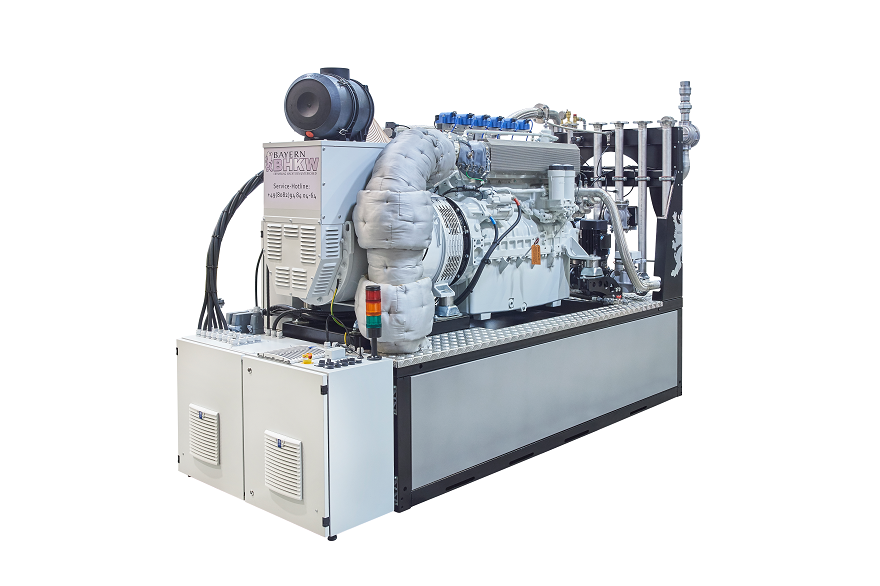 Combined heat and power plants require a complex system of hoses and pipes.
"We never promise what we can't deliver," says Manfred Artinger. The Profit Centre Leader for Fluid Handling Technology at Angst+Pfister in Germany knew more or less immediately after meeting Bayern BHKW how he could support the company. The required expertise is not a matter of chance: Angst+Pfister Germany supplies many of the sector leaders in combined heat and power units. Ever increasing energy prices and the political environment mean commerce and industry are increasingly putting their faith in new solutions such as this one. "Competition is hard, our family business is now in its fourth generation and intends staying ahead when it comes to quality," says Maximilian Niedermeier, CEO of Bayern HKW. This is a typical scenario for Angst+Pfister solutions.
Flexible hose and pipe system
The engine cooling systems of a combined heat and power (CHP) unit calls for a complex system of hoses and pipes. What's more, some of the gas pipes come with special industrial approvals. The system has to be flexible enough to absorb engine oscillation. The engine is mounted on floating bearings that is six engine bearings made by Angst+Pfister, the "marine engine mounts type 3". "In order for the system to absorb the oscillation optimally, the hose sections have to be as short as possible, but also as long as necessary," explains Manfred Artinger.
There's welding and then there is welding"
It was clear to me that the quality of the welding would have to be the very best throughout the entire system," remembers Manfred Artinger from his first consultative meeting with Bayern BHKW. Due to thesteadily increasing production volume, the customer had already made a few attempts to outsource the welding work but was concerned to maintain the established high quality. "The pipelines have to be very carefully adjusted to the machines. In the past, several of the suppliers failed to meet our high expectations," relates the production leader Alexander Frank. Every single angle has to be exactly right so that the pipe system is not subjected to stresses. Angst+Pfister has the necessary welding skills, several welders and CL1 level certification the highest level of quality, when a supervisory engineer is in attendance.
«It was clear to me that the quality of the welding would have to be the very best throughout the entire system.»

Manfred Artinger, Profit Centre Leader Fluid Handling Technology, Angst+Pfister Germany
First understand, then supply
"We want to be the most reliable company, not the cheapest," says Manfred Artinger. Bayern BHKW provided Angst+Pfister with system drawings. "From then on communication is important, we have to understand everything in detail and at the start, we exchanged numerous CAD models." For instance where does each connector belong? The welders need to know exactly how to go about the work detailed on very professional drawings. Only then does Angst+Pfister make suggestions suggestions that are as economical as possible. The Angst+Pfister team began to optimise the entire construction. The number of welds could be reduced that increases the quality of the system.
Close customer support
Manfred Artinger was on site for the first fitting of the ASSIWELL® hose and pipe system. In addition to consultation, intensive support is part of Angst+Pfister's service for projects like this as is professional project coordination. And so no one was in the least bit surprised when the new system fitted perfectly. "We couldn't quite believe that Angst+Pfister would get it right the first time," says Alexander Frank, head of production for Bayern BHKW, looking back. "But we were very happy to be disabused of that notion." The high competency of Angst+Pfister is reflected in its quality products and quality of project development.
A perfect handover
Angst+Pfister meanwhile supplies the fluid handling technology for all five models of Bayern BHKW's combined heat and power units. "That speaks volumes for the excellent collaboration," says a contented Alexander Frank. Another aspect is looking after the details such as packing and transport of the systems. "The individual sets are packed carefully and systematically," explains Alexander Frank. They must be protected against friction to ensure that they arrive at the customer's site in perfect condition this is another issue that unfortunately is often underestimated.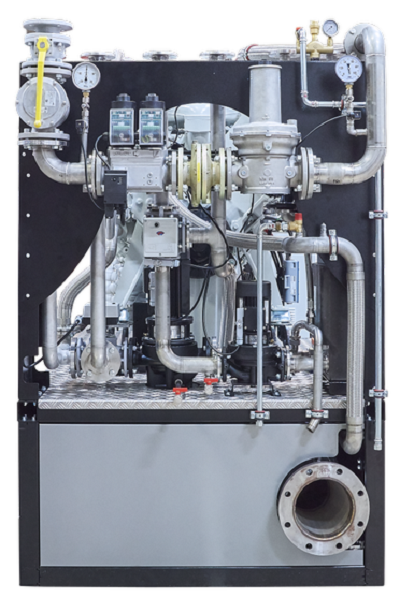 Welding competence: Every angle must be exactly right.
Find out more about ASSIWELL®
published: Aug 4, 2020, 3:49:00 PM by: Angst+Pfister Group