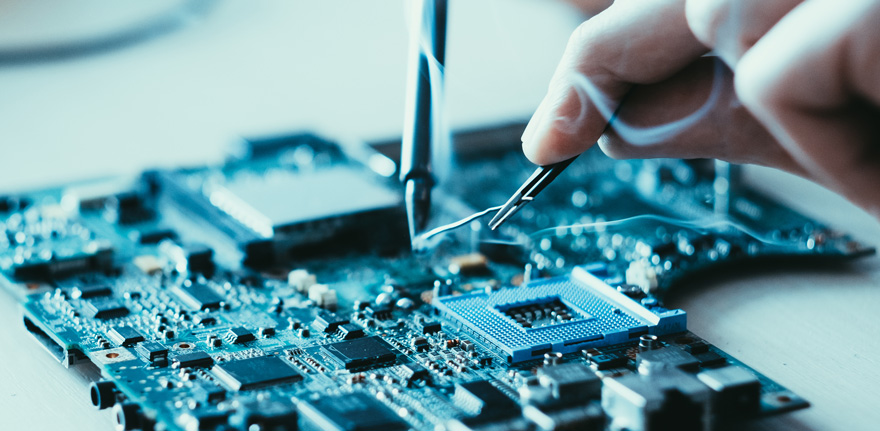 For electrical grids to work reliably and efficiently, international standards have been defined to limit the feedback effects a large number of electronic applications have on the grid. Power factor correction (PFC) is a very efficient and effective approach to reducing these kinds of harmonics. PFC ultimately regulates the AC input current so that the efficiency of the actual power coming from the grid is maximized.
One highly efficient form is bridgeless totem-pole PFC (TPPFC). TPPFC improves on conventional PFC even more by reducing the number of semiconductor components, leading to greater efficiency (over 99%) and a higher power density. This kind of set-up also complies with current EMC guidelines. UnitedSiCTM is now offering a new generation of silicon carbide (SiC) products that also enable the all-important continuous operation (CCM) of the totem-pole PFC stage and make it a simple, efficient, and affordable solution.
«BeFAST enables rapid, costeffective analysis of SiC technology, avoiding the laborious process of adapting components and changing layouts.»

Harald Thomas, Product Manager, Angst+Pfister Sensors and Power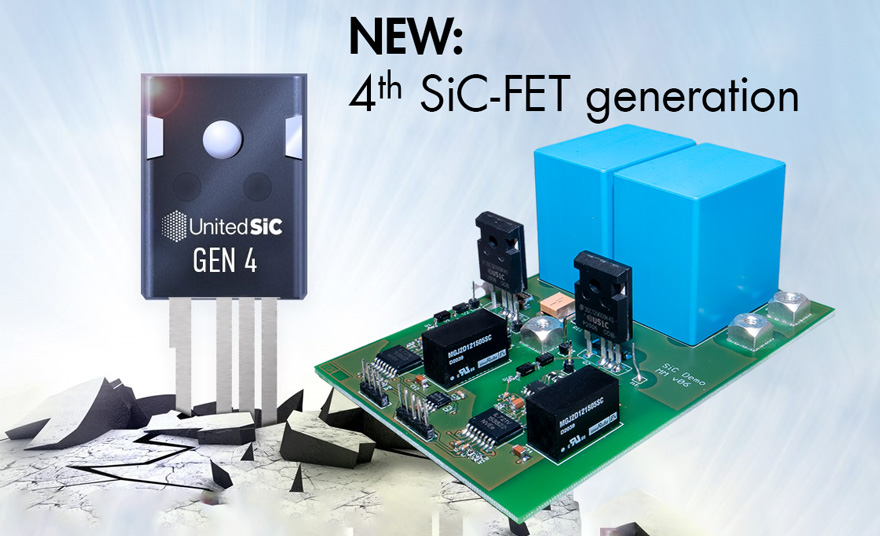 The Angst+Pfister "BeFAST" (image 1) is the world's first test platform for determining the key parameters of these new SiC products. This board can handle complex searches for suitable components needed for operation. The layout has been designed to avoid distorting the product characteristics being analyzed.
BeFAST enablesSiC technology is used as a circuit breaker in PFC because it offers significantly better product characteristics than conventional technology. Efficiency is also improved by better values of ON resistance RDS(on) and less charge (QRR) accumulating in the integrated diode and causing losses. Overly high values of these two product characteristics previously hindered efficient operation (CCM). Another advantage of SiC technology is its higher switching frequency. This means that all associated components can get smaller as the frequency increases. rapid, cost-effective analysis of SiC technology, avoiding the laboriousmprocess of adapting components and changing layouts.

Using this new SiC generation in TPPFC stages has an even greater impact where space or cost need to be optimized. For a peak efficiency over 99% and a load over 50%, the two SiC switches in the "slow leg" could also be replaced by affordable silicon superjunction switches. In this case, it would also be very easy to replace these switches with standard silicon diodes, plus two others placed parallel to the two remaining SiC switches (image 2). This option gets rid of not only the large switches themselves and the need to cool them, but also the associated activation of the two switches.
These two types of PFC stages are already being used in many areas, such as AC/DC converters and grid components for continuous loads like telecommunications and computing centers.
More information about our SiC-Technology
published: Mar 10, 2022, 4:44:00 PM by: Angst+Pfister Magazin2022