A new online shop experience is coming soon!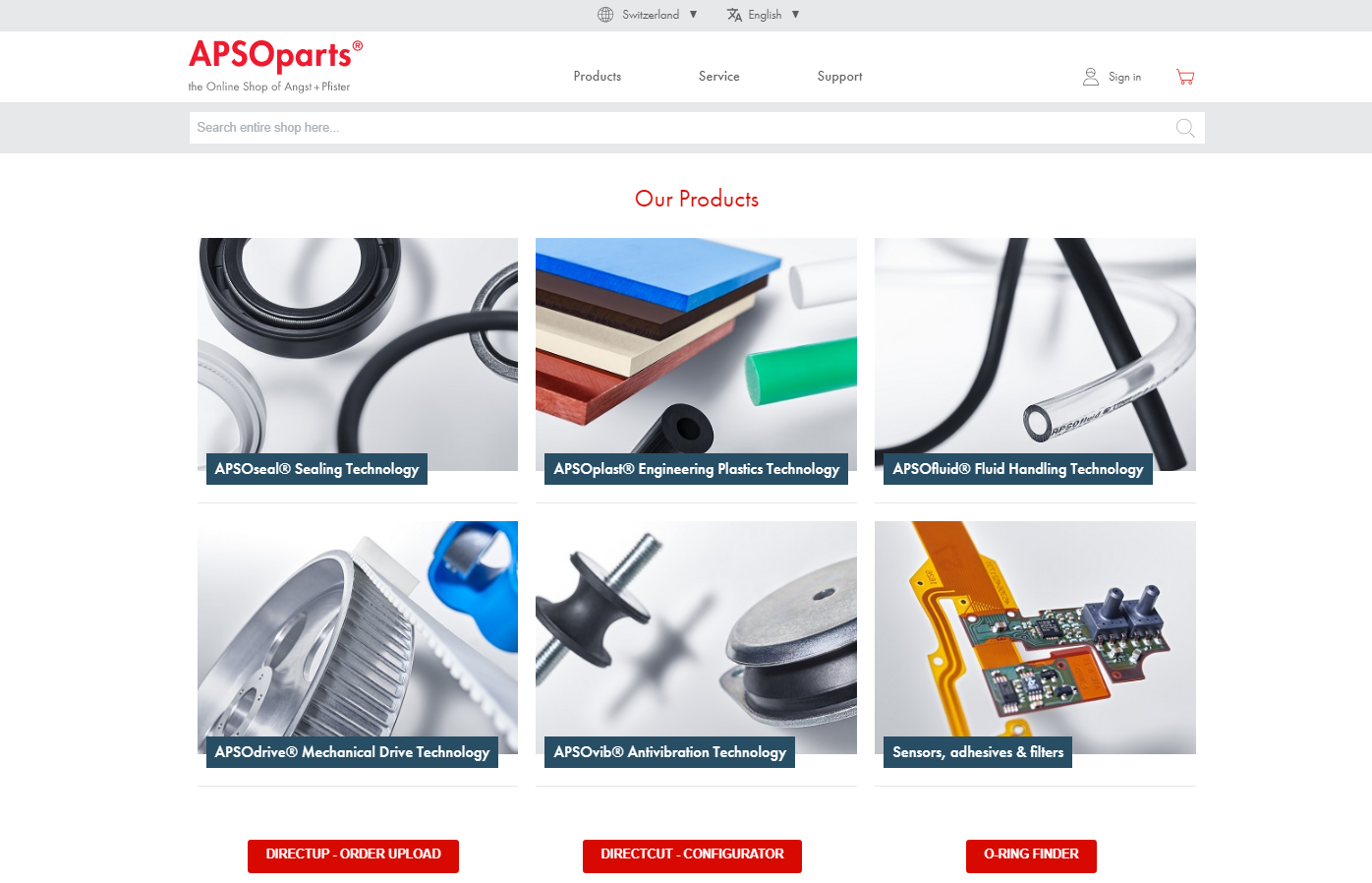 Angst+Pfister has been selling a standard range of over 100,000 products from its own standalone APSOparts Online Shop for about twelve years – in the digital world that counts as more than one lifetime. Over 17,000 satisfied customers worldwide value the simple and efficient logistics with round-the-clock ordering, attractive conditions as well as the configurator tool for an easy cut-to-size order option for components. We are excited to announce that, starting this summer, all these advantages and many more will be brought to you in a brand new online shop experience.
On top of the new design, specifically conceived to make your navigation and purchase experience even more pleasant, whether from your desktop or from a mobile device, a variety of features await you in the new APSOparts Online Shop:
Improved search functionalities and detailed filter optionsQuick overview of product information and direct document download for each product

New DirectCUT configurator for a wide variety of products, now including plastic sheets, rods, tubes and foils, hoses, sealing profiles and more

Improved DirectUP quick order functionality to upload your own PDF or Excel order files

Enriched "My Account" area to make it even easier to keep track of your orders

New product lines, such as the Angst+Pfister Sensors and Power assortment
Of course, all other well-known staples such as our real-time availability display, professional back office support and the fast and secure delivery will remain unchanged. Get a sneak peak of our new shop in our brand new APSOparts video!
published: Jun 8, 2021, 11:01:00 PM by: Angst+Pfister Group