Explore our recent webinars regarding sealing solutions for the food, beverages and pharma industry!
At the ACHEMA PULSE this summer,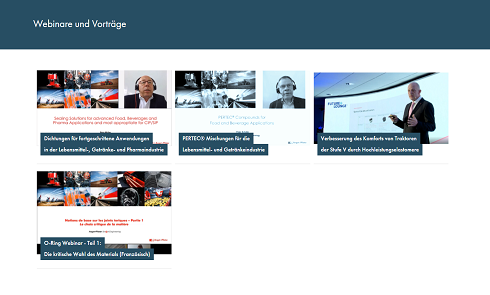 Angst+Pfister presented its knowledge regarding the latest developments in the process industry.
Among others, our experts held two live streams regarding "Sealing solutions for advanced food, beverages and pharma applications and most appropriate for CIP/SIP" as well as "PERTEC® compounds for food & beverage applications"
If you have missed them, you now have a chance to re-watch all the webinars on our website. We will update the section regularly, so stop by from time to time to see what is new!
published: Nov 4, 2021, 3:09:00 PM by: Angst+Pfister Group