From a Swiss family business to an international group – Angst+Pfister is now a hundred years old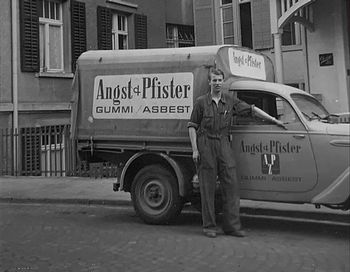 A proud age and certainly a reason to celebrate, but still we prefer to look ahead and keep fit for all the things that are yet to come.
In our feature anniversary article Elfriede Wenger and Hans Luginbühl who have been part of the Angst+Pfister family for decades now, share their thoughts about what distinguishes the company and how it mastered the challenges then and now of securing the future and developing an international corporate culture.
Evidently, adapting to customer requirements and forward-looking, pioneering strategy changes have always been at the core of Angst+Pfister. As has a unique company culture across national and linguistic borders that enables all the employees to communicate, to listen and to bring in different cultural points of view. The result of this cooperation is a guarantee for the best possible service provision for customers on a global level – a basis that we will keep building on.

Read this fascinating glimpse back in time here!
published: Sep 10, 2020, 2:49:00 PM by: Angst+Pfister Group