We are here for you – in a smart way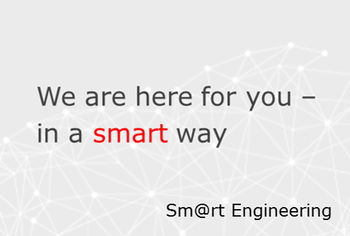 Angst+Pfister Engineering Services
• SM@RT ENGINEERING to support your development projects digitally
• A dedicated team is ensuring the continuity of all production and supply chain processes.
APSOparts® Online Shop
• All orders are accepted and delivered as usual.
• You can reach us at any time for advice and questions via phone, mail or chat.
• Our 24/7 real-time availability display helps you to be certain about your deliveries in these uncertain times.
Contact us or visit our webshop!
published: Sep 14, 2020, 2:42:00 PM by: Angst+Pfister Group