With engineering expertise to the ideal design
Discover more about our processes!
Computer-aided design (CAD)
To achieve more accurate design iterations and to ensure that the product is designed to the last detail before going into production, we use computer-aided design (CAD). Our highly advanced CAD software allows us not only to create precise 2D drawings and 3D assemblies, but to lay the foundation for further Finite Element and Mold Flow Analyses.
Finite Element Analysis (FEA)
At Angst+Pfister we use the advantages of the Finite Element Analysis (FEA) during the design process to simulate many physical phenomenons before prototypes are produced. Typical simulations deliver us information on the components stress/strain responses and on their thermal expansion or shrinkage. The use of the FEA finally allows us to reduce the required number of prototyping and testing trials while achieving better optmized components within a shorter time.
Mold flow analysis
At Angst+Pfister we use the advantages of Mold Flow analysis during the design process to simulate the injection molding cycle of a rubber component before the actual mold is produced. The simulation results are visualized in color maps that show how the different field variables such as temperature, heat flow, filling pattern, injection pressure are distributed within the mold and how they vary during the injection cycle. The material flow in the mold is a key factor to ensure optimal functionality and homogeneous quality between all the cavities.



Perfecting the elastomeric material choice
Discover all about our testing capabilities for the sealing technology!
Elongation testing
With modern tensile testing machines, various important parameters of elastomers such as elongation at break, tensile strength or modulus can be precisely measured. This enables us to guarantee the performance of the seals itself and consistent quality overall. These testing machines are used in all our production facilities.
Compression Testing
For testing how well a sample can reach an elastic recovery after being exposed to compression, a so-called compression set device is used. A sealing element can be placed within an autoclave and compressed for specifically defined periods of times, and in certain temperatures and contact media. The deformation is then measured, which can serve as a quality indicator.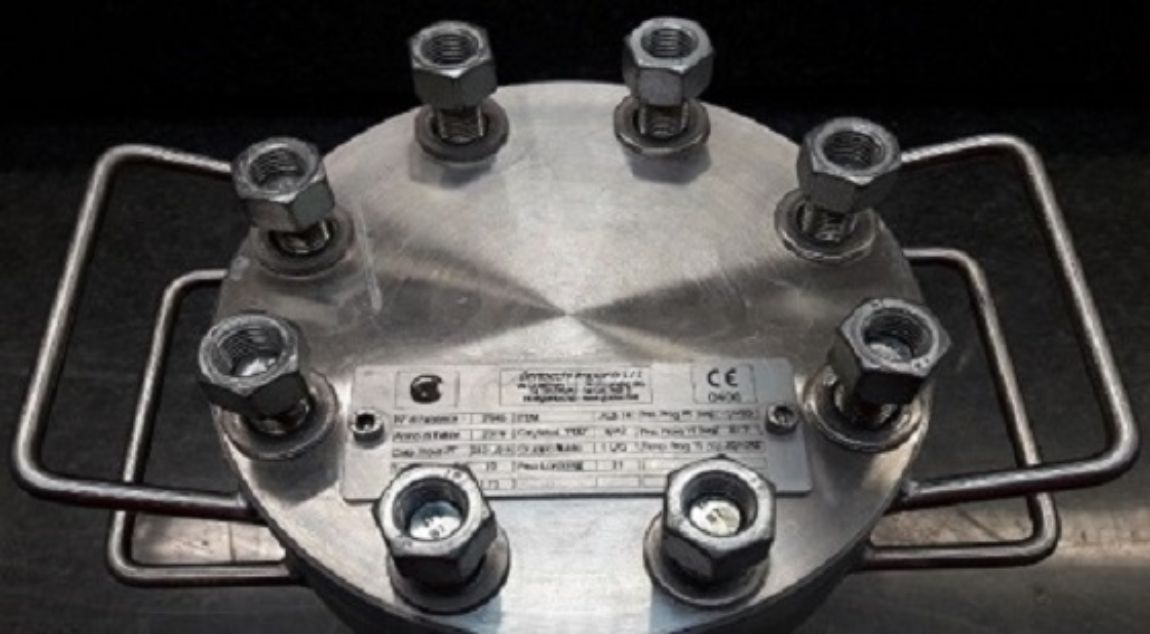 Ozone testing
Especially unsatured polymers such as NBR, NR or SBR can develop cracks when deformed and used in normal ozone concentractions found in the daily environment. The resistance to ozone cracking can be considerably increased by the addition of special ozone-protection additives. During the ozone test, a sample is exposed to a specific ozone concentration while being stretched for a given percentage and time period. Once the test duration reaches the defined time period, the specimen is visually inspected for cracks. If no cracks are detected, the sample passes the test.
Low-temperature testing (TR10)
The TR10-value is the temperature at which a specimen that was stretched by 25% or 50% at room temperature, then recovers by 10% after gradually defreezing it from a temperature below its glass transition point. Furthermore, this test shows the progressive defrosting behavior and the temperature dependent elasticity of the rubber material. For this reason, the TR-10 test is one of the most informative cold tests for o-rings and many other sealing applications.



Ensuring the highest quality with our state-of-the-art testing centres!
All about our testing capabilities for the antivibration technology!
Multi-axis dynamic testing
Before releasing a finished, newly developed and value-adding product, durability needs to be ensured. Angst+Pfister uses linear and angular actuators, which can be combined together to conduct multi-axis durability tests, or can be used individually for different purposes. The linear actuators have a maximum 50kN force, while the angular actuators offer a 545Nm torque with ±45° rotation capability.
Since the accuracy between field tests and laboratory tests is quite important, our actuators are also capable to run a Road Load Data (RLD) to more precisely verify the laboratory results. This test can be carried out under temperature conditions anywhere between RT and 200°C.
Force-deflection single-axis testing
Elastomer products can be defined by their reaction force against a deformation and force-displacement values are the basic identification for these properties. Angst+Pfister has the necessary infrastructure to characterize antivibration products with a wide range of force and frequency bands – starting from 10kN up to 250kN static characterization and from 1Hz up to 250Hz dynamic characterization.
High frequency testing
Electrical vehicles (EV) become more and more important in the automotive sector, which results in new challenges. Electrical engines are fundamentally different from conventional internal combustion engines in terms of vibration characterizations. Up until now, a dynamical characterization between 50-400Hz for antivibration components was sufficient, but EV systems nowadays shift this value to 3000Hz and the focus from vibration to noise.
Angst+Pfister's new investment, a high frequency elastomer test bench, is a combination of a modal shaker and a high-tech dynamic test bench that allows us to develop and validate antivibration components in a wide range of frequencies (50-3000Hz).
Coatings
A number of coating processes can be conducted at Angst+Pfister to ensure the best possible quality of our components. During the surface treatment oil, dirt and rust are removed from surfaces of metals and plastics in order to have a clean bonding layer.
Sand blasting is the process of smoothing and cleaning a hard surface at micro-level by forcing sand particles across that surface at high speeds using compressed air. Two different types of sand blasters for aluminum and other metals with sand particles of bigger and smaller diameter are used respectively. The enlarged surface area ensures a stronger bonding, but the process can also be conducted to remove scratches and casting marks on a metal's surface.
Our plastic and aluminum degreasing line consists of ten different pools for removing oil, dirt or any other residue, including degreasing, rinsing, passivation and drying. The process is used to provide a better bonding performance.
Our phosphating line for raw metals and vulcanized parts consists of 17 different pools for removing oil, dirt, rust or any other residue, including degreasing, rinsing, rust removing, activation, phosphating, passivation and drying. While the process also increases the surface area to provide a better bonding performance, the phosphating specifically, provides corrosion endurance during all process flows.
Our zinc coating line for raw metals and vulcanized parts provides a better corrosion resistance and consists of 15 different pools for removing oil, dirt, rust or any other residue, including degreasing, rinsing, rust removing, zinc coating, neutralizing, passivation and drying. White or yellow passivation can be applied according to the customer requirements (Cr+3). The average coating thickness we provide ranges from 8 to 12 microns (10 microns coatings provide an average of 250 hours salt spray resistance).
Bonding strength testing
Bonding strength tests serve as a performance indicator for surface preparations and vulcanisation processes. After the vulcanization has completed, the rubber-metal components then move to our quality lab for a destructive bonding test. For a proper process quality, a complete rubber to rubber tear should occur.
Creep testing
Creep is a characteristic common to elastomer elements. It is an increase in elastic deflection, caused by a load and the resulting strain in the elastomer. In practice, the increase in elastic deflection caused by creep in isolating elements is, in most cases, negligible.
For specific applications we perform creep tests. Creep measurements carried out on test pieces are valid for years and, considering the linear pattern of creep curves, make it possible to extract measurements over time. The additional elastic deflection caused by creep is the same in the first 24 hours as it is in the following 20 years.
Electrical conductivity testing
Angst+Pfister owns automation machines to measure the conductivity of buttons which are used in combi-boiler machines. In the automation, electrical resistance limits are identified. If the values are outside the set limits, the machine is automatically cutting the parts. This process therefore prevents customers from receiving parts of insufficient quality.

We know that technical specifications are the most valuable information in the engineering process and therefore in the purchase decision of industrial components. That's why we are happy to serve you to the best of our ability with 3D models that are accurately developed by our engineers.
Contact us today, by filling in the form below and quoting the product name and article number of the item you are interested in. You can find all data in our technical catalogues or in our offer/order documentation.
We will be happy to send you the corresponding 3D model (stp. file) if available.
To the contact form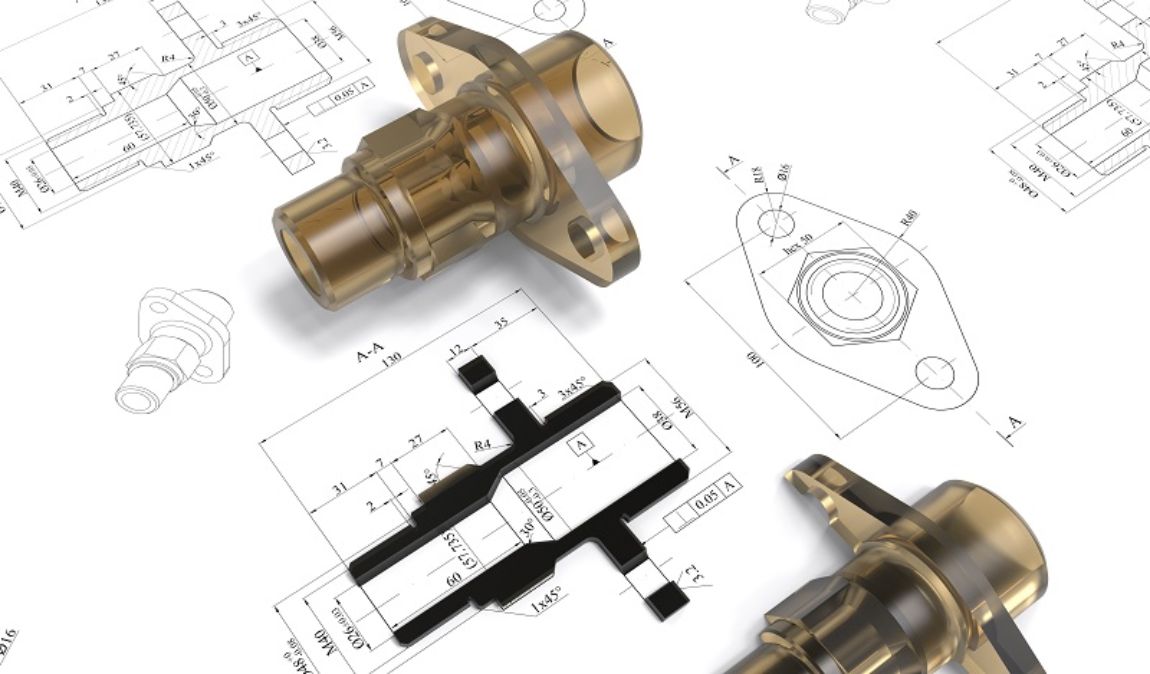 Engineering, development and testing
Tailor-made customer solutions and accelerating the time-to-money
Our Angst+Pfister engineers work in close cooperation with our customers to develop tailor-made solutions. Our experience in various industry fields ensures that we always keep the overall system in mind to provide comprehensive solutions in the most efficient way for our customers.

We are there for you during the whole engineering process, supporting you with our vast compounding knowledge in the following areas:
Testing and certificates
Test benches for complete homologation like fatigue, creep, artificial aging, dynamic tests, etc.

Laboratories

Full Q-Documentation (e.g. PPAP reports Level 3/4/5)

Angst Pfister Advanced Technical Solutions Turkey - TS EN ISO/IEC 17025:2017 Accreditation Certificate
Engineering assessment
• Vast expertise over many years across a broad range of industries
• Innovative tailor-made solutions within our six core product areas
• Damage calculation
• Lifetime estimations
• Finite Elements Method analysis
• Real-time data simulation and accelerated testing
• Co-design from the very beginning
Tailor-made customer solutions
Our engineers' excellent knowledge of materials and deep understanding of the production process make Angst+Pfister the ideal partner for customer-specific product solutions and innovations.
Prototyping and samples
• Time reduction through rapid prototyping and production of pilot series
• Development of products to meet your industry-specific standards and certifications
• Reference samples measurement
• Reverse engineering
The information provided by Angst+Pfister regarding testing and engineering capabilities on our website is for general informational purposes only. All information on the site is provided in good faith, however we make no representation or warranty of any kind, express or implied, regarding the accuracy, adequacy, validity, reliability, availability or completeness of any information displayed. Your reliance on any information depicted above is solely at your own risk, and we encourage you to consult with the appropriate professional before taking any actions based on it.